Posted in: Games, Role Playing Games, Tabletop | Tagged: Burn Bryte, online, Role Playing Game, Roll20, rpg, Tabletop, TTRPG
---
Roll20's First Original Tabletop RPG To Launch July 7th
Online role-playing client Roll20 has announced its upcoming launch of Burn Bryte, their first original role-playing game. Burn Bryte is a "science-fantasy" game set in a far-off galaxy and took three years for Roll20's team to develop. It will officially launch for the Roll20 client on July 7th of this year.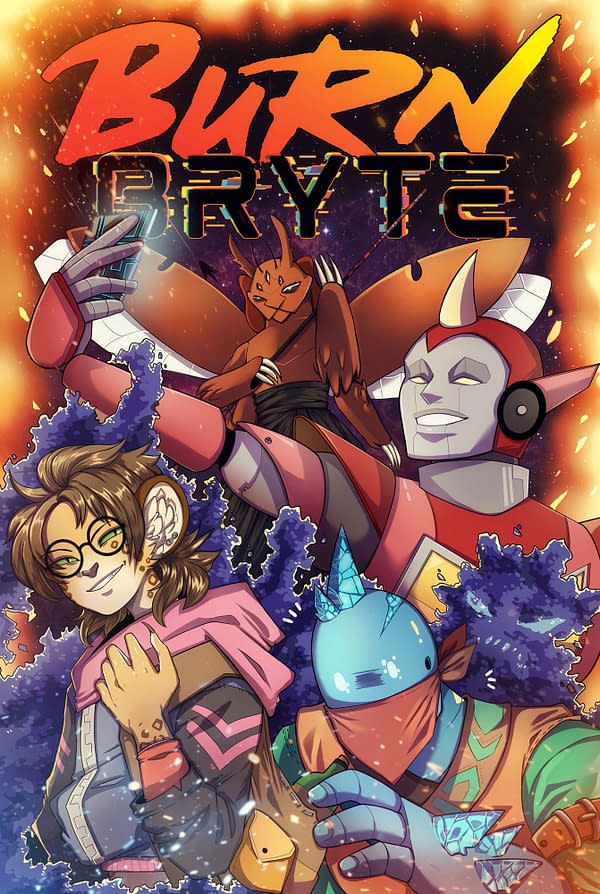 Using the Roll20 online client, players will be able to play Burn Bryte from the comfort of their own homes. This is especially relevant in this day and age since the COVID-19 pandemic is still in full swing.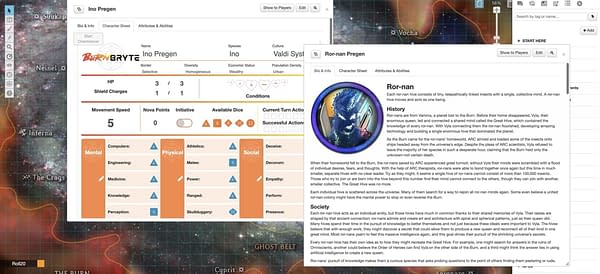 According to the announcement from Roll20:
Burn Bryte uses the power of Roll20 to let players roll fistfuls of dice with instant resolution, build super customizable characters with unique backstories in a matter of seconds, apply automated conditions to creatures with the click of a button, track shared resources, run white-knuckle spaceship battles with every player participating in a meaningful way, customize a spaceship together, roll on random tables instantly without flipping through pages, and do so much more. Roll20 is also taking digital safety to the next level with tools that allow players to let each other know – anonymously – when the game needs a slow down or stop.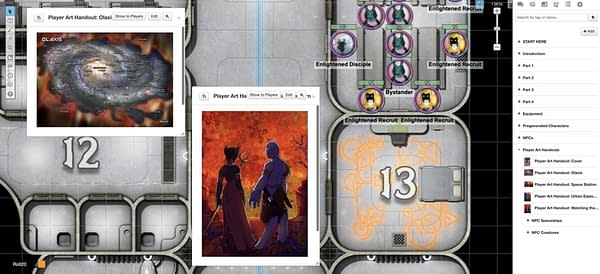 The premise of Burn Bryte is as follows:
[…] Players build heroic characters who live together on a spaceship in the Olaxis Galaxy, a place of tenacious creatures and magic-powered tech. Its ancient celestial bodies are dotted with bygone mysterious ruins and highly advanced modern settlements. Olaxis is the last galaxy in the universe. A bright orange existence-consuming phenomenon, dubbed the Burn, surrounds and slowly closes in on Olaxis, wiping out entire solar systems as it makes its slow, inevitable advance.
Burn Bryte sounds quite intense! From its overall premise of galactic phenomena to living in the last galaxy in the universe, Burn Bryte will be sure to intrigue players for years to come.
What do you think of Roll20's initiative to create their own games for public fun? Let us know your opinions in the comments below!
---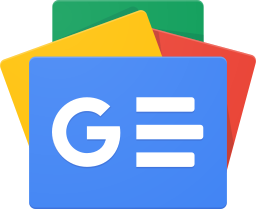 Stay up-to-date and support the site by following Bleeding Cool on Google News today!