Rumor Mill: Did Someone Just Leak Battlefield V's Weapons and Vehicles?
News about what's coming to Battlefield V is scarce at the moment, but it appears someone on Reddit may have the inside track. This post was made available on the game's subreddit, leading people to a blog link that lists off what they claim is the complete set of weapons and vehicles for the game.
We have the complete list for you below for you to judge for yourself, but best we can tell it looks legit as we saw a good sampling of these weapons at E3 during the EA Play event. But at the same time, so did a lot of people watching on Twitch from home. The blog doesn't say where it got the information from, which is why we consider this more of a Battlefield V rumor than fact. But we'll let you judge for yourselves.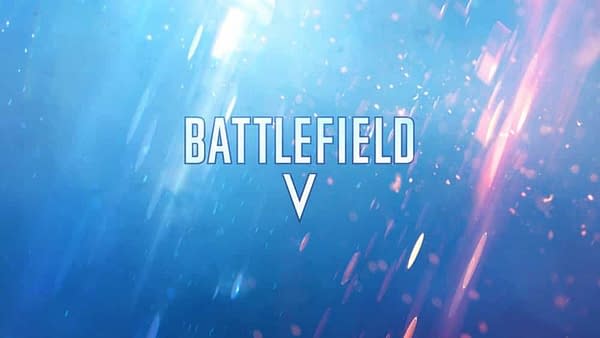 Weapons:

MP40 SMG
MG42
Ribeyrolles 1918
Sten SMG
Lee-Enfield sniper
M1 Carbine
SIG KE7 Light Machine Gun
Walther P38
Bren light machine gun
Sturmgewehr 44
Thompson SMG
Lewis gun
M1911
Kar98k
Erma Maschinenpistole
Gewehr 43
M1 Garand
Mkb 44
Combat Knife
Katana
Axe/Hatchet
Cricket Bat
Fairbairn Sykes
Luger P08
Flak 38 cannon
PAK 40 anti-tank gun
V-1 flying bomb
JB-2 rocket

Gadgets:

Panzerschreck
PIAT launcher
Panzerfaust
Spawn Beacon
Grenade Gun Smoke
Med Crate
Anti-Tank Mine
Flare Gun
Throwing Knives
Garrotte
Sticky Dynamite
Ammo Pouch
Syringe
Spotting Scope
Ammo Crate
Med Pouch

Aircraft:

Messerschmitt Bf 109
Spitfire
de Havilland Mosquito
Junkers Ju 87
Douglas C-47 Skytrain
Bristol Blenheim
Fokker D.XXI

Ground Vehicles:

Tiger 1 tank
Churchill gun carrier
Churchill tanks
Hummel
AVRE 290mm Spigot mortar
T17 Staghound
Kettenkraftrad
Tiger tank
Volkswagen Kübelwagen
Sd.Kfz. 251 Sonderkraftfahrzeug 251
Willys MB
Opel Blitz truck
Panzer IV tank
Sturmtiger