Shadow Ho-Oh Is Now Live In Pokémon GO: June 2021
Shadow Ho-Oh is now live in Pokémon GO. After a year of recycled Shadow Legendary Pokémon fighting in Team GO Rocket boss Giovanni's third slot, we finally have a new Shadow boss live. Here's everything you need to know about Shadow Ho-Oh's arrival in Pokémon GO and what it may mean for the future of Team GO Rocket research in the game.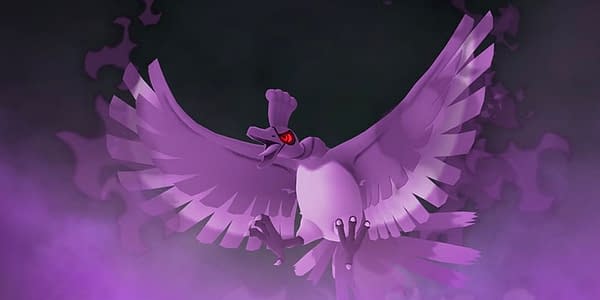 On the official Pokémon GO blog, Niantic specific that Ho-Oh will be available for a three-month run. They wrote:
Save Shadow Ho-Oh from Giovanni! We're hearing reports that Giovanni will have Shadow Ho-Oh in his grasp from Thursday, June 17, 2021, at 12:00 a.m. to Wednesday, September 1, 2021, at 12:00 a.m. local time. You can complete the latest Team GO Rocket Special Research, A Seven-Colored Shadow, to earn a Super Rocket Radar. This will help you track down the Team GO Rocket Boss and save Shadow Ho-Oh!
This potentially establishes a new pattern where Shadow Pokémon are going to, like GO Battle League, run the full length of the in-game seasons.
So, what you need to know:
To catch Shadow Ho-Oh, you must encounter, battle, and defeat the Team GO Rocket leader Giovanni. To do so, you must obtain a Super Rocket Radar. To do that… you must complete the new Team GO Rocket Special Research, titled "A Seven-Colored Shadow."
To find the "A Seven-Colored Shadow" Special Research, go to your Today View. Swipe to the side and you'll find it there. It's quite easy, but stay tuned to Bleeding Cool for a breakdown of the tasks and rewards.
Now, what we don't know is if there will be any Team GO Rocket activity at GO Fest 2021. Last year, GO Fest 2020 dedicated an entire day to these villains, allowing players to catch a whopping four Shadow Legendaries through Special Research. That event saw the debut of Shadow Mewtwo, which is the last new Shadow we saw before Shadow Ho-Oh. I do not believe we will see the same focus on Rocket battles as we did last year, but only time will tell. Until we know more, fellow Pokémon trainers, power up your team to take on Giovanni and his brand new Shadow Ho-Oh.