I need to clear some space on my wall and give this man all the money in my wallet because I now need the Shovel Sword on my wall. Man At Arms: Reforged is a series where these brothers take a ton of great metalwork items from pop culture and make them a reality. The latest on the block is the Shovel Sword from Shovel Knight! First off, just look at this beautiful thing!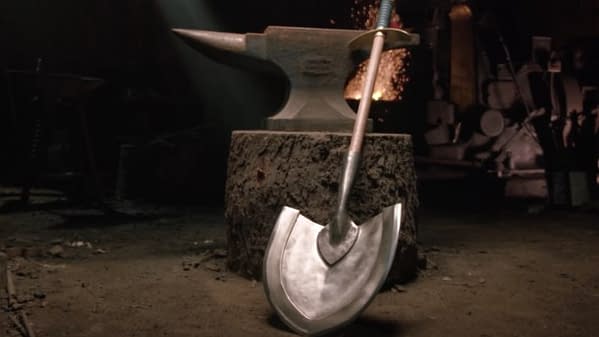 That is a damn fine replica made from real metal and not the cheap plastic knockoffs you'll see people make and peddle around at local conventions. Looking at the craftsmanship that went into this fine display of work is kinda cool, as they get every little detail down from the shape to the blade to the way the handle is designed in order to turn an average shovel into a weapon that took down many a knight. We're sure this isn't for sale, and we're pretty sure the materials to make one would cost a pretty penny, but I would be lying if I didn't say how much I desperately need to have one of these sitting next to my PS4. Enjoy the video!
Enjoyed this article? Share it!