Square Enix Holiday Events Hit Dissidia Opera Omnia and Star Ocean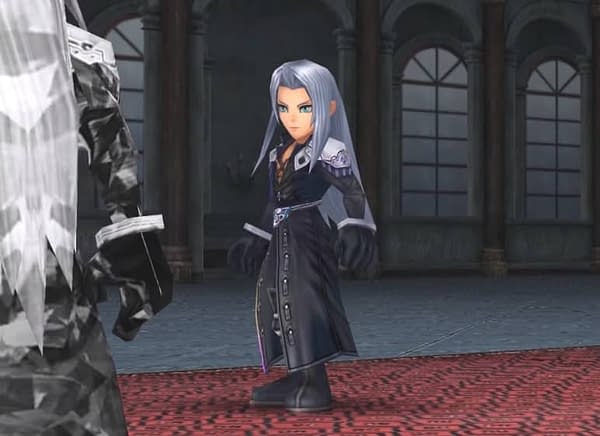 Square Enix is celebrating the holiday season early with events in its mobile games, with a focus on Dissidia Final Fantasy Opera Omnia and Star Ocean: Anamnesis. Running from today through January, players can enjoy some special events, holiday bonuses, limited-edition items, and special tokens.
In Dissidia FF Opera Omnia, the Holiday event is running through December 30th and brings the following bonuses:
The Winter Festival brings players generous login bonuses, including Gems, Draw Tickets, and Support Items, which double experience, gil and items earned from quests.
Players can earn limited-time Festive Support Items and Snowflake Tokens, which they can exchange for fabulous rewards including High Shards and Armor Tokens, from the Winter Waltz Event Quest.
Players can also collect a festive Mog stamp in-game and enjoy the holiday-themed app icon.
Additionally, to celebrate the 10th anniversary of the Dissidia Final Fantasy series, players can collect 1,000 Gems daily for free, up to a total of 10,000 Gems, now through January 1.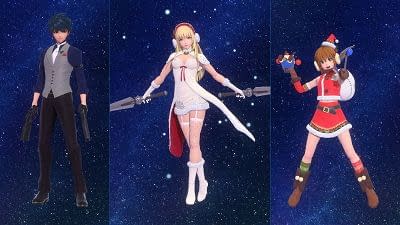 Star Ocean: Anemnesis's event is running through January 7th and brings the following bonuses:
All players will be treated to generous login bonuses for 28 days, including a 5-star Ace Character Ticket, 5-star Weapon Tickets, L. Limit Breakers, Gems and more.
The event period also features Holiday Campaign Limited Items, Achievements, and special Holiday Campaign Draw. During the Holiday Campaign Character Draw period, there will be a special draw banner where 3 times a day, players can draw characters that are over 4-star for half the price of a normal Multi-Draw.
Holiday-themed versions of various beloved characters, including Winter Fidel (5-star Ace Attacker), Winter Evelyesse (5-star Ace Defender), and Holiday Precis (5-star Ace Healer), will be available through a limited-time character draw from December 11 through December 24.
From December 11 through December 24, players can also add the holiday-themed Tearful Welch to their character roster by completing missions in the Operation Holy Night Gift event. Players can add additional copies of this character to their collection by completing special event achievements.
Players can earn generous character upgrade items by completing limited-time holiday achievements.
From December 11 through December 24, players can enjoy an additional festive story event (featuring Precis from STAR OCEAN 2). By completing the Special Christmas Party missions players can earn Christmas Ornaments, which can then be exchanged for a special weapon and items.
Both games are available now on the App Store and Google Play.