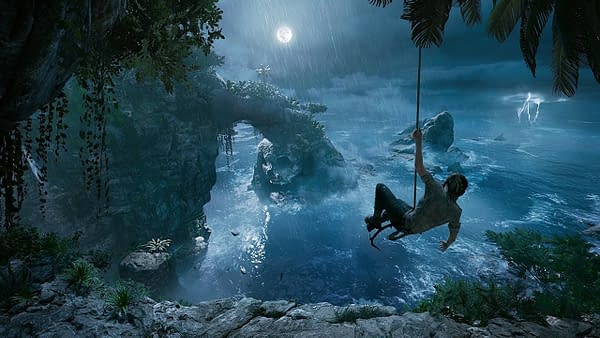 Square Enix started off their first ever E3 press conference with some opening cinematics and gameplay from Shadow of the Tomb Raider. The stream also included some commentary from Game Director Daniel Chaeyer Bisson who mentioned that, in this game, Lara Croft will become one with the jungle.
Watching the gameplay clip that followed, it was pretty obvious that by "one with the jungle," Eidos Montreal meant that Lara Croft is now going to be a stealth kill machine with some impressive camouflage capabilities. Granted, you do not have to kill everyone, that's a gameplay path you can choose to take, but if you do, Lara will have not have any qualms with wholesale slaughter.
That feels a bit wrong for Tomb Raider. However, we'll reserve final judgement.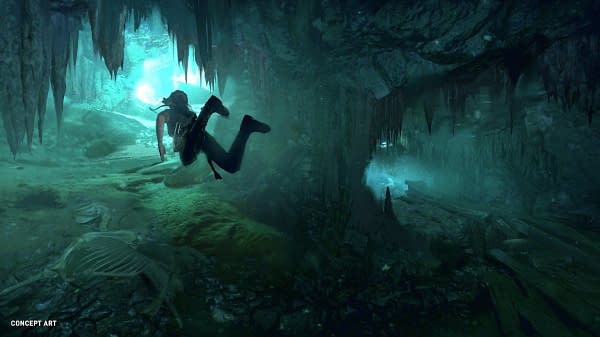 Shadow will also have new traversal capabilities including full underwater swimming and some fancy spelunking moves.
The Tomb Raider segment finished with a sizzle reel showing how "Lara Croft became the Tomb Raider she was meant to be." Which mostly means "savior of the world" and stealth kill machine. Except for that whole bit where she maybe kind of accidentally starts the apocalypse.
Nobody's perfect?
You can check out the brand-new cinematic opening below.
Enjoyed this article? Share it!