The "Dragon Quest" Hero Almost Didn't Make "Super Smash Bros. Ultimate"
A new interview reveals that it was more of a challenge to add the Dragon Quest Hero to Super Smash Bros. Ultimate than we thought. In an interview with Nintendo Dream, both Dragon Quest XI producer Hokuto Okamoto and director Takeshi Uchikawa were asked about the character's inclusion into the Smash series. Turns out, it almost didn't happen as it was "near impossible" to add him. Thatkfully they worked it out, but it nearly turned out to not happen. Here's a snippet from the interview.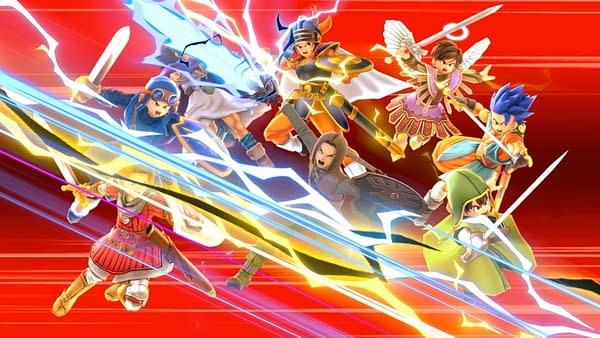 ND: Please tell us your impression on the inclusion of Hero and Dragon Quest in Super Smash Bros. Ultimate.

Okamoto: I was quite surprised when I first heard about Super Smash Bros. Ultimate. It's nearly impossible for Dragon Quest characters to appear in other companies' games. We discussed many ideas, including what we're doing with DQXI S, such as making each color a hero of past games. Mr. Sakurai accepted both Nintendo's direction as well as Square Enix branding, and then got on board. It was a very exciting experience.

Uchikawa: In fact, we received a special request for feedback. I quickly reviewed the material, but personally was impressed with the map being very dynamic. I was impressed at the scale of everything. It fully incorporated various series staples, such as the command selection.