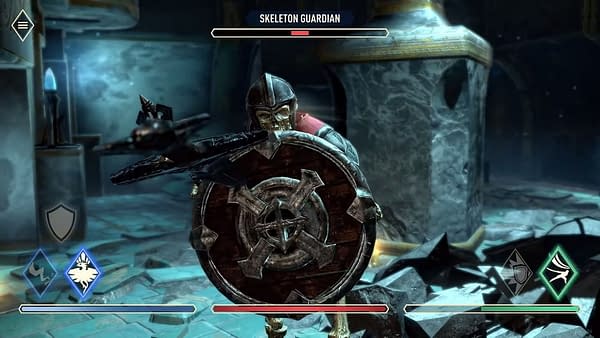 Bethesda fans should be no strangers to being made to wait for things by now. It looks like those looking to try The Elder Scrolls: Blades on Nintendo Switch will have to be patient a bit longer. The game will no longer be headed to Switch this year, despite initial confirmation that it would be touching down in 2019. Now, it looks like it'll be available on the system in 2020.
The decision was made, apparently, as a result of Bethesda opting to remove the game's chest timers. This is another case of pay-to-play mechanics casting a dark shadow over a game. It's a first-person fantasy adventure in the vein of Skyrim and such that lets you live your own, full-featured life. You create your own custom character, level it up, and even own your own house.
"We know how eager our players are to dive into Blades on the Nintendo Switch," Bethesda wrote as part of its Blades Town Hall community update, "And we've been hard at work to make it happen. Unfortunately, amidst all the other changes we're making to Blades, we've had to delay our Switch release until early 2020."
The game's mobile version didn't really live up to player expectations. Blades was quite repetitive and rote as a mobile title, and even though it's still in early access, there are questionable mechanics like the aforementioned timers and microtransactions that certainly frustrate.
Some of the changes coming with the Switch version will include the removal of in-game timers. There will also be alterations to the game's loot system. Still, the question remains, will these changes keep people interested in playing on a different system when it's already left a bad taste in fans' mouths?
Enjoyed this article? Share it!