Epic Games announced that it's first ever Mega Sale is happening on the Epic Games Store right now. The sale will run from May 16th through June 13th with discounts of up to 75% on games. Major titles like Quantic Dream's Heavy Rain, Bithell Games' John Wick Hex, and even Annapurna's Ashen are all on sale with more than 50% off their full price.
Unfortunately, Borderlands 3 is not affected by the Epic Mega Sale.
If that wasn't enough, for every game purchase that totals over $14.99 USD, Epic Games is providing an additional $10 off to players. That additional discount will come out of Epic's pocket, rather than affect the publisher or developer.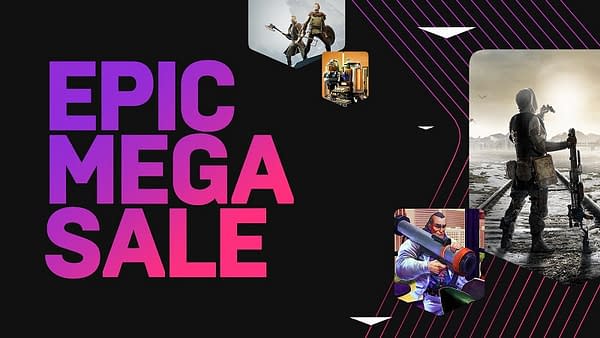 Now, if you just purchased a game on the Epic Game Store before the sale went live, Epic Games will be refunding you the difference between the price you paid and the sale price. The refund will affect all purchases (including pre-orders) made between May 2nd and May 15th.
Additionally, Epic Games is expanding its "free game every two weeks" program during the sale period. Meaning, Epic Games will be offering you a free game every week until the sale ends on June 13th. The first free game is No Code's experimental adventure game Stories Untold. Because the free game offering changes every week, you'll want to make sure you check back in to the Epic Games Store every Thursday or you might miss something great.
You can find more details on the Epic Mega Sale at the sale FAQ here.
Enjoyed this article? Share it!