The Sinking City Takes Lovecraftian Pleasure to a New Level
When it comes to anything that pays homage to Lovecraft, it tends to be hit or miss. Which is a bit of the case when we saw The Sinking City at E3. Bigben Interactive brought the detective noir game to the convention last week, and what we got was a mixed bag of awesome and cringy. Starting with the good, you're a detective in a city that's basically half under water in the 1920's and crawling with creatures, and half of your transportation revolves around getting somewhere in a motorboat. You primarily check out clues and talk to people trying to solve whatever mystery is presented to you through open world investigation.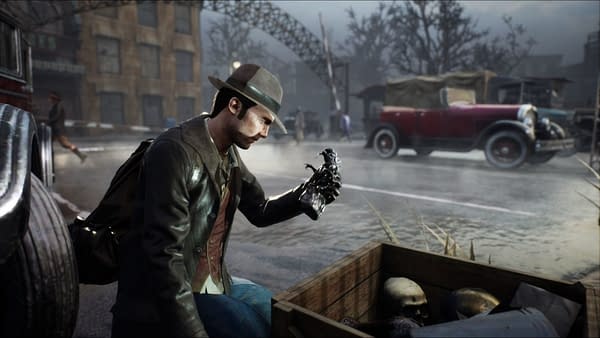 The downside is that there's a bit of a you-vs-zombies feel when it comes to the creatures, which wears a bit thin considering the genre you're playing. Also, you learn that a lot of the people who look like they're suffering from the plague are byproducts of humans and creatures that are almost human, giving you these weird looking hybrids that look like they're ready to die. It's a tad disgusting, and not in the creepy Lovecraftian way. We're really not too sure what to think of this game, to be honest. You can judge for yourself when The Sinking City is released in March 2019.