Monopoly. The game that is responsible for the trust issues you have with your family, because your mom was hiding $500 bills in her snack food bag as she played. Why anyone would mistake a game designed to bankrupt other players by any means necessary as something to play on "family nights" is beyond me. Well, that game is getting a change and it isn't sitting quite right with people who love the classic board game. What you're looking at are the official new pieces that will start being added to Monopoly this year, replacing classic pieces for good. The thimble, the wheelbarrow, and the boot are all going away and being replaced by a Tyrannosaurus rex, a penguin and a rubber ducky. This is the result of Hasbro (who bought Parker Bros. in 1991 and changed their division to Hasbro Games in 2009) asking 4.3 million people in 146 different countries what they wanted to see be added to the game through voting. Apparently, voters had a choice between 64 different possibilities, which included a hashtag, an emoji, an '80s cellphone, bunny slippers, a Prada bag, a bathtub, a monster truck, a cowboy hat, a TV, a pocket watch… you get the idea. The remaining tokens that will stay are the race car, battleship, Scottish Terrier, top hat, and cat.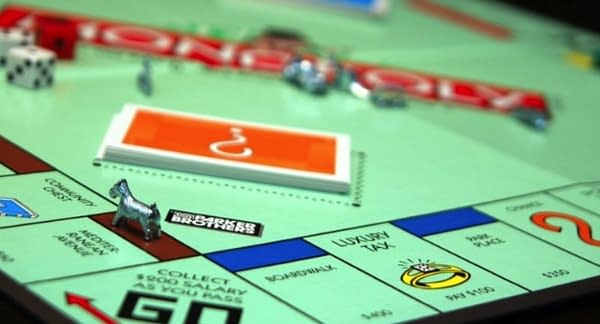 To be fair, the company is basically replacing three of the least-favorite pieces in the game, though we all know someone who liked playing the boot for some reason. This isn't the first time Monopoly has changed out or added pieces over the course if it's run. The cat was added a few years ago, replacing the iron. The Howitzer (cannon) and the guy on the horse were quietly retired within the past decade, shrinking the possible players down to eight. Deluxe editions included either a train or a money bag sine the late '90s. Not to mention other retired pieces such as the airplane, chalice, elephant, candlestick, trolley car and lantern, most dating back to before WWII. But there's something iconic about the classic ten pieces that we're all used to, even when we were fighting at each other's throats.
What do you think about the changes?
Enjoyed this article? Share it!