Twitch Announces TwitchCon North America Tickets Now On Sale
Twitch officially announced this week that tickets have now gone on sale for TwitchCon 2019 North America taking place this September in San Diego. Some of the participating sections include Loot Cave, Artist Alley, a Cosplay contest, and Twitch Rivals: Road to TwitchCon live tournament. On top of that, TwitchCon Charity Plaza will be returning for its fourth year in a row, and Games Done Quick will be hosting a 50-hour speedrunning marathon with all of the proceeds collected going to the AbleGamers Charity. We have more details on the convention below for what's already signed up, and you can check out ticket pricing here as the event will take over the San Diego Convention Center from September 27th-29th.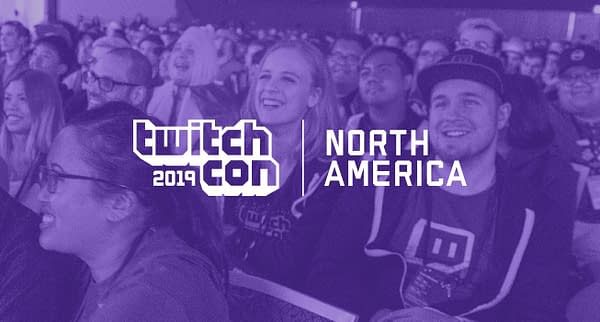 Among the many activities and experiences coming to TwitchCon 2019 are the following:

Twitch Rivals: Road To TwitchCon: Following the success of Twitch Rivals: Road to TwitchCon Europe, the second Twitch Rivals Live tournament is coming to San Diego and bringing the top North American competitive gamers to the TwitchCon stage to battle it out. The esports series is designed from the ground up for Twitch streamers and viewers, allowing the community to interact and share in the competition while the top players compete in the biggest games for the title of Twitch Rivals Champion. In Road to TwitchCon style, plenty of action will occur prior to theTwitch Rivals stage in San Diego, with more updates and details coming soon to /TwichRivals.

Loot Cave: TwitchCon attendees can grab all the most coveted Twitch gear from TwitchCon's Loot Cave. The Loot Cave is a must-see, must-shop, destination at TwitchCon 2019 featuring iconic and limited-edition swag plus pins, loungewear, accessories and much more.

Artist Alley: Artist Alley gives artists and makers an opportunity to showcase their brand by selling their products, networking with fans and other content creators. Creative streamers who want to display and sell their products still have time to apply for space (applications close July 8).

TwitchCon Cosplay Contest: Back for its fourth consecutive year, the iconic TwitchCon Cosplay Contest is looking for cosplayers to compete in four categories (Needlework, Armor, Larger Than Life, and FX) with a grand prize of $15,000. Submissions open June 24 and close July 24, with finalists announced in August and the Grand Finale happening at TwitchCon on September 28.

Sessions: A true TwitchCon staple, the dozens of sessions that take place every year will help educate and entertain attendees. From community panels to presentations about the latest features and tools for the community, TwitchCon sessions are informative and fun for everyone. Call for participation is currently open with submissions accepted until July 3.

TwitchCon Ambassador Program: Launched at TwitchCon 2018, the Ambassador Program returns with 14 new Twitch creators. Ambassadors are involved in a number of activities before and throughout TwitchCon, including panels, stage content, Meet & Greets, and more. Attendees have the opportunity to hear the Ambassadors' stories and gain new insights and skills from their experiences. The TwitchCon 2019 Ambassadors include: DEERE, Shamanom, Antphrodite, TheSushiDragon, MissDoItBig, FireDragon, Negaoryx, GabySpartz, Takahata101, Lil_Lexi, Angels_Piano, Teawrex, DeadFlip and ZackTTG.

Expo Floor: The TwitchCon Expo Floor in San Diego features 200,000 square feet of interactive booths from top brands where attendees can get hands-on with the latest games and products matched to the Twitch lifestyle.

TwitchCon Charity Plaza: In partnership with Tiltify, the TwitchCon Charity Plaza returns for the fourth consecutive year. Tiltify, the popular platform for content creator fundraising, will feature over 10 charities on the convention showfloor and on a featured live stream. The TwitchCon Charity Decathlon will also return with over 150 Twitch personalities representing the participating charities in a series of gaming, creative, and musical contests in order to become the TwitchCon Charity Decathlon Champion of 2019. In 2018, more than $200,000 was raised for the 10 participating charities, with a goal to raise even more this year. Follow the Tiltify blog for when additional details are announced.

Games Done Quick Express (GDQx): Returning to TwitchCon, a 50-hour speedrunning marathon will benefit The AbleGamers Charity. GDQx is taking participant submissions July 7 – 14.
---
---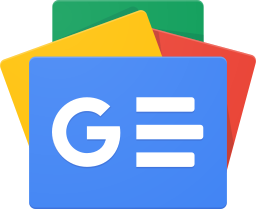 Stay up-to-date and support the site by following Bleeding Cool on Google News today!