Ultra Instinct Goku Joins Dragon Ball FighterZ Later This Month
It's been a minute since we learned that c would be coming to Dragon Ball FighterZ, but now we finally know when. Today the company revealed with a new trailer that the character will officially be added to the game on May 22nd. Like previous characters, you can purchase him alone for $7 or you can snag the character the day he comes out as part of the Season Three FighterZ Pass. Here's the official description from the devs about the character, which for some reason is super brief.
From Super Saiyan through Super Saiyan God Super Saiyan and now to Ultra Instinct, Goku's ability to increase his powers and abilities seems limitless. In Ultra Instinct form, Goku has transcended to a different level of consciousness; he is calm and in harmony with his body, able to fight without thinking… he now fights on… instinct.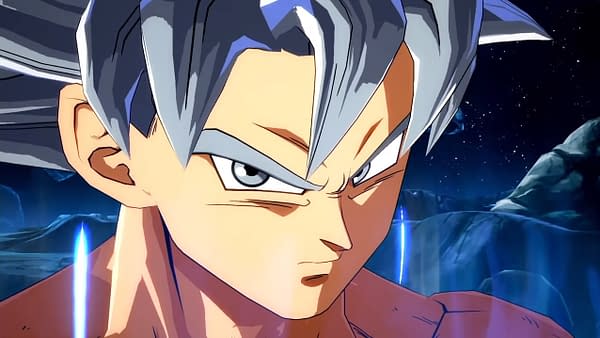 Ultra Instinct Goku will be the second of five DLC characters added to this string of content, with Kefla already in the mix and three spots yet to be announced. The devs have been doing a pretty good job of adding characters and content to the game to keep it fresh without just simply overloading the roster with a ton of fan-favorites. That being said, we're still going to grill the company over not yet adding one of the best and most important characters we'd love to see in the fighting game, and that would be Master Roshi. You know you'd love to see him toss off the turtle shell and show you what real power is in his "Jackie Chun" persona. Until that day comes, we'll just have to hope for the best as you check out the latest Dragon Ball FighterZ trailer below.