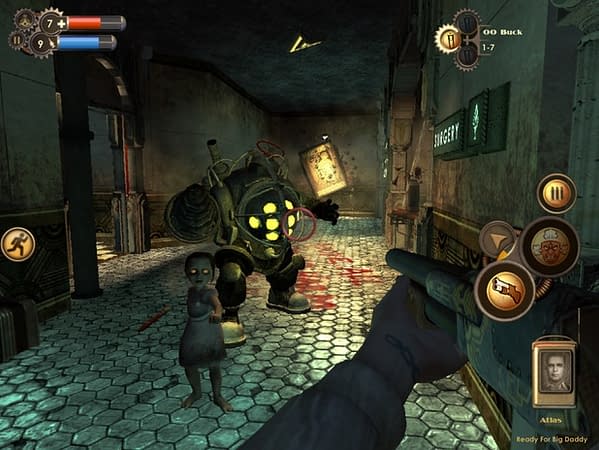 Bioshock for iPhone and iPad always seemed an incredibly weird concept ever since it was announced. As it turns out, the game was not very good at all either, with limited control schemes on the touchpad and significant;y downgraded visuals.
The game has actually been more or less unusable for a while now too. Ever since the 8.4 update, the game hasn't worked, with a patch was said to be in the works. Sadly, it seems that it has all been packed in now though, as the game has disappeared off of the App store. It's to the point now that even if you bought it, but don't have it on your phone, you couldn't re-download it.
As Eurogamer note by way of Touch Arcade, a 2K representative confirmed the delisting saying to a consumer:
I understand you're having issues with Bioshock for mobile gaming. Unfortunately, you are correct we don't currently have this game for mobile gaming anymore, which I know can be frustrating. The removal of the game was a developer decision. This happens occasionally, but thankfully not often.

I'm terrible sorry for this, if you purchased Bioshock for iOS and you would like a refund, Apple will be of great assistance. Since the transaction wasn't completed through us, we can not perform a full refund back to you. However you will be able to complete a refund with Apple. They will be able to do this for you.
Any time a video game disappears from existence, no matter how poorly received it is, it's a little sad. This port will now be incredibly rare, left to be remembered merely as a trivia note. Also, people who have bought it previously not being able to access it is rubbish. This is bad news all round.
Enjoyed this article? Share it!