Dark Souls Developer From Software Working on Two Unannounced Games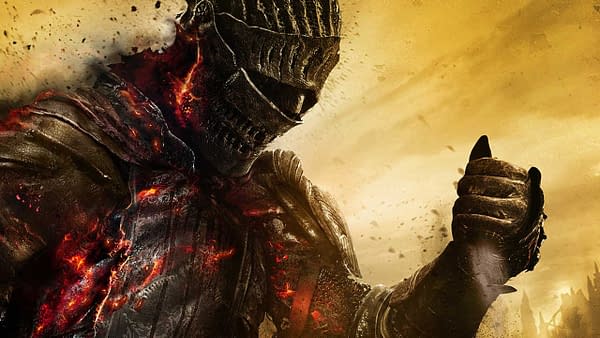 In a recent interview with 4Gamer.net (translated by Gematsu), From Software president Hidetaka Miyazaki mentioned that the studio is currently working on two unannounced games alongside their Activision project, Sekiro: Shadows Die Twice.
From Gematsu:
Discussing the studio's development lines, Miyazaki said that the 3.5 product lines he mentioned in a June 2016 interview can be broken down as follows:

0.5 – Deracine
1.0 – Sekiro: Shadows Die Twice
2.0 – Unannounced Titles

Miyazaki clarified that Dark Souls Remastered and the upcoming Metal Wolf Chaos XD were requested by Bandai Namco and Devolver Digital, respectively, and are thus not included in the 3.5.

Asked by 4Gamer.net is this meant that the studio has two unannounced titles in production, Miyazaki said that is correct.

"While it isn't the time to discuss details, they're both [From Software]-esque games," Miyazaki said. "We'll need a little more time, but we'll be able to tell everyone more about them once they take shape."
Sekiro: Shadows Die Twice is slated to release on March 22nd, 2019, while Deracine was released in November 2018. Its likely we'll hear more about the upcoming games once Sekiro ships, though news may hit a bit earlier during the DICE Summit in February or GDC in March.
From Software is mostly famous for their Dark Souls series, though they've also worked on the Armored Core, King's Field, and Monster Hunter Diary series among others.