Take A Look At Classic Covenant Vehicles In Halo 5
The Covenant mainstay vehicles in Halo have been largely untouched for several games. They get slight tweaks here and there, but a Banshee is a Banshee is a Banshee.
A lot of them have seen somewhat of an overhaul in Halo 5 though. In a new post at Halo Waypoint, 343 show off the new designs and how the Banshee, Ghost, Wraith and Phantom are different. Their designs seem a little more stunted, with more curvature and less size given in the design. Take a look:
Banshee Combat flyers has been a staple in the Elite warfare for millennia, and the Hesduros-pattern T-54 Banshee harkens back to earlier designs that once dominated the Sanghelios skies. Freed from the design shackles of conservative San'Shyuum bureaucrats, the Banshee has been updated with numerous improvements, including an integral energy shield.
Ghost The new generation of Ghosts feature a sleek biomimetic carapace wrapped over the latest boosted-gravity drive components. The T-54 RAV offers a greater level of protection and higher performance to give operators an edge during ground engagements.
Phantom Few combat vehicles reflect the traditional Sangheili design aesthetic better than the ubiquitous Phantom. The new dropships crafted by Malurok Armory, the Kolaar Manufactorum, and Achoem Weapons to feed the ravenous war engines of the Covenant and Swords of Sanghelios draw their inspiration from aquatic predators found on Elite colonies. Design details that the San'Shyuum had always deemed . . . inelegant.
Wraith A new artillery vehicle for a new style of war, the smaller, more nimble Wraith plasma artillery is used by both sides of the Sangheili civil war to great effect. A completely new design, the T-58 LAGC features a host of refinements and design elements of great interest to the humans' Office of Naval Intelligence.
---
---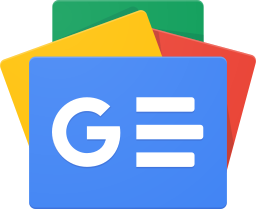 Stay up-to-date and support the site by following Bleeding Cool on Google News today!