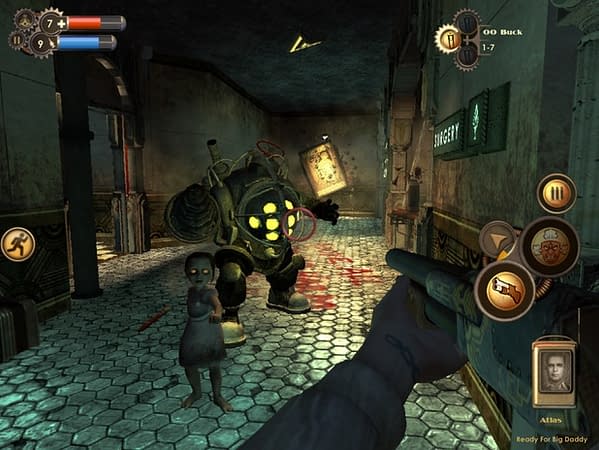 The other day, I wrote about the the loss of the Bioshock app on iOS platforms. It seemingly disappeared without warning, after not working with recent iOS updates. At that time a representative of 2K said the game was gone, and they apologiesed for it.
It seems they may have spoken too soon though. In a new update by GameInformer, a 2K representative explained that the App would indeed be coming back once it was fixed on iPhone and iPad. They said:
2K recently provided inaccurate information to customers surrounding removal of BioShock for iOS from the App Store. BioShock is currently incompatible with iOS versions 8.4 and higher, and as such, is temporarily removed for purchase from the App Store. 2K is fixing the compatibility issue, and when resolved, will place BioShock back on the App Store for purchase. Customers who already own BioShock may continue playing the game with iOS version 8.3 or earlier. 2K regrets the initial customer service error and looks forward to delivering an updated version of BioShock for iOS in the near future.
To be honest, I don't know if anyone is clambering to re-download this, but it is good that the product people paid for isn't being ripped from them.
Enjoyed this article? Share it!