Hey there loyal readers! The other day I did an Oathbreaker deck tech featuring a friend's Aminatou, the Fateshifter deck. Today, I'd like to go over one of the toughest Commander deck builds in Brooklyn, New York, to sate all of your competitive Magic: The Gathering needs!
Today, we at Bleeding Cool are looking into a Vilis, Broker of Blood list sent to us by Alan Betts of Brooklyn's notorious "Ramp Gang", as the collective of competitive Commander players there are often known by. You can find their Instagram page here.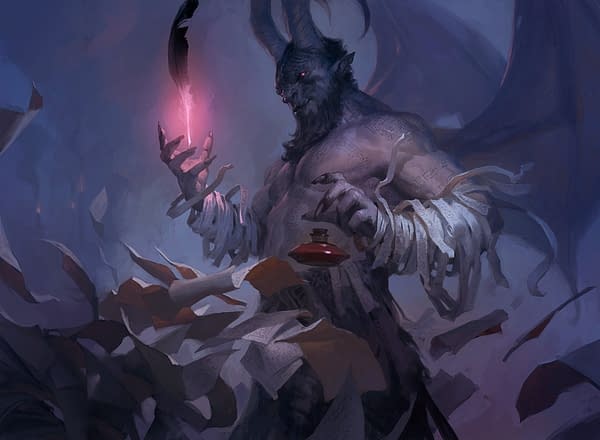 A link to the decklist as discussed in this article can be found here.
Notable Inclusions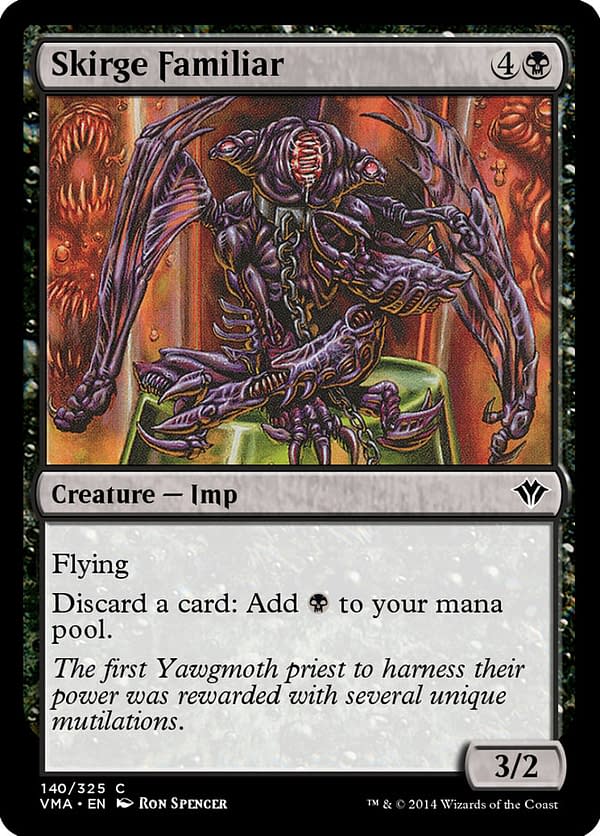 Skirge Familiar and Bone Miser: Sometimes its necessary to throw cards away with Vilis, despite them all being rockstars in their own right. Bone Miser helps ease the need for discard by providing incentives to doing so. Furthermore, Skirge Familiar lets you freely discard cards from your hand in order to get one black mana for each.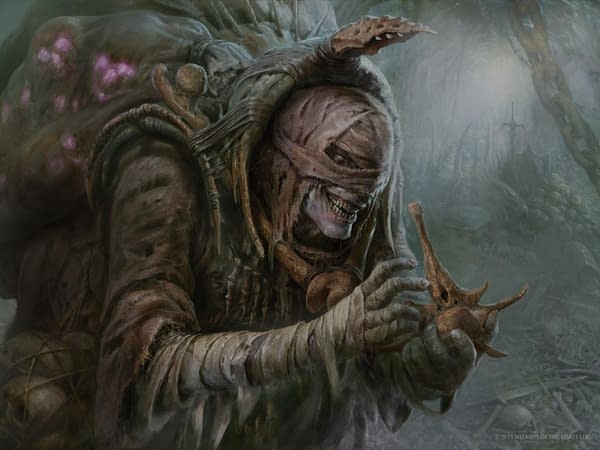 Ivory Tower: With Vilis out, this card is almost assured to gain your life back when it triggers. Ivory Tower (and Venser's Journal) are keys in allowing the Vilis player to regain a healthy life total after spending a lot of life for value.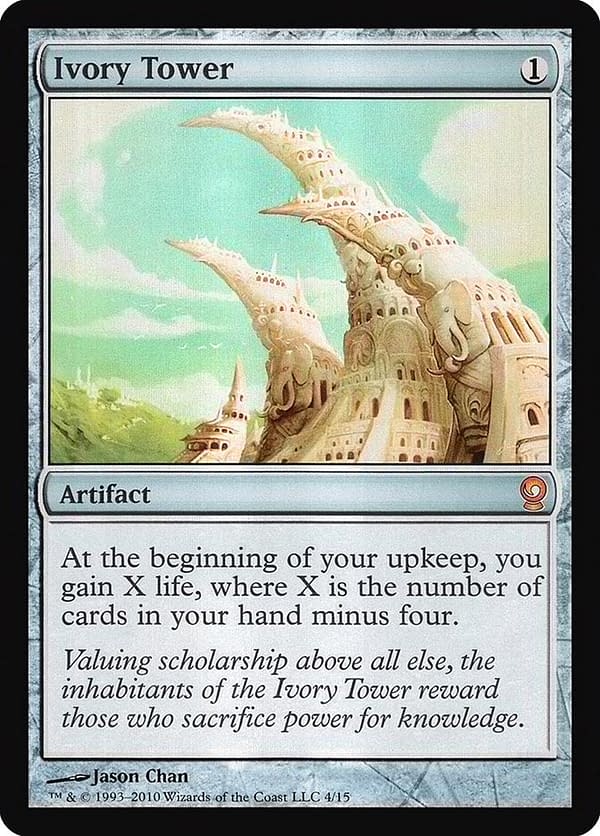 Other Notes on Vilis
The list is able to get Vilis out between turn three and turn five with the optimal set-up conditions. There are a ton of mana rocks and reducers in this deck to aid in this rapidity.
The decklist as sent to me had two copies of Demonic Tutor. I replaced one with Praetor's Grasp, as per Alan's wishes.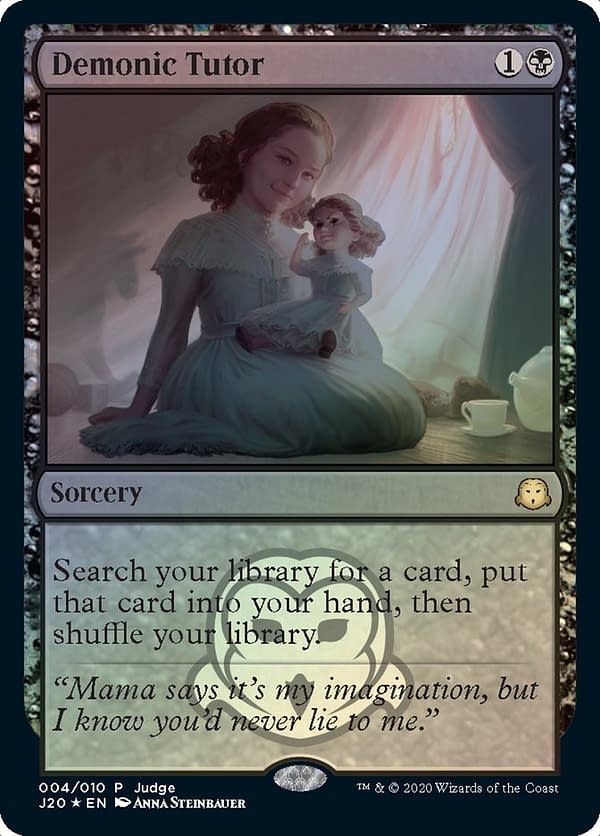 The list peaks at the two-mana cost, but peaks again (albeit at a lesser peak) at five mana. If I wanted to make any improvement to the deck, I'd remove at least four of those five-drop cards and replace them with one-drops and two-drops. In doing so, the curve ends up looking much better, and the average converted mana cost of the deck goes down from 2.76 to 2.56-2.6. That's pretty fast, even if this advice isn't taken! The only issue in doing so is that it'll be hard to find cards that fit such requirements.
The deck also purportedly folds to enchantments and artifacts. There isn't a whole lot that can be done about this in mono-black, especially at this speed as Meteor Golem and Spine of Ish Sah both cost seven mana (which is too much!). The enchantment folding is also tough because of decks like Nekusar, the Mindrazer, and various associated cards like Underworld Dreams.
What do you think about this deck? Despite its shortcomings, it can be very scary. Does it hold a candle in competitive Commander? Let us know your thoughts below!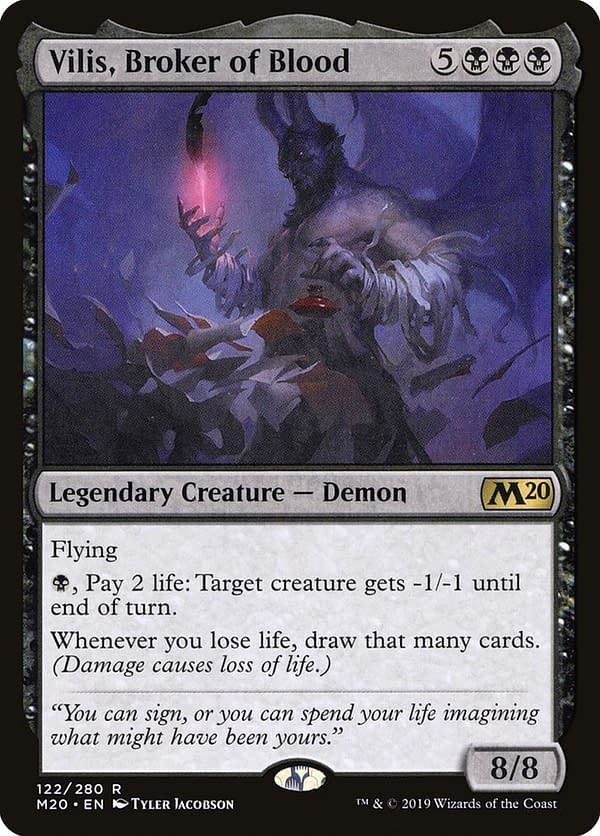 Enjoyed this article? Share it!