Volantia: Zen and The Art of Kingdom Maintenance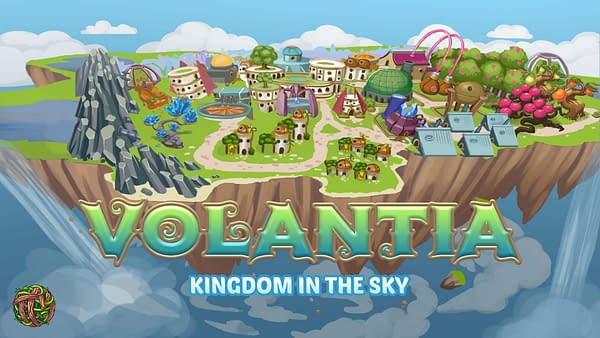 Tangled Mess Games's Volantia is a city-building strategy game where you design a kingdom in the sky. Players get to design their kingdoms themselves by rotating and conjoining fragments of land to help stabilize the floating island and prevent it from collapsing.
Volantia is the sort of strategy game where any wrong decisions you make are entirely your fault. The tutorial is pretty helpful, but if you don't read the item descriptions, you are likely to make a mistake when placing objects. You've also got to build around the clock or you risk getting caught by the destabilization timer. Luckily, the game does have a fast-forward mode to allow your Kingdom to produce goods faster, allowing you to build faster.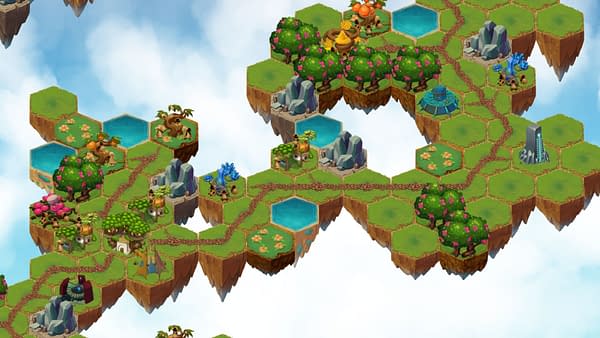 Because you'll want to make sound strategic decisions while expanding to various nodes in order to stabilize your island, you'll want to make sure your design is efficient but also designed for expansion. Due to the game's design, it combines elements of kingdom resource management, puzzles, and design decisions, which is a fascinating hybrid.
Volantia was originally developed under the name Sky Islands, and was created by the team behind Desktop Dungeons, a group of three indie devs from South Africa. The team left development on the game for about a year to work on other projects, but returned to it once they were accepted to Stugan in 2017 and got a chance to resume development on the project. Since then, it has been something of a labor of love, and that definitely shows through to the gameplay.
Volantia is set to release sometime mid-2018, so likely sometime this summer or early fall.