Wargaming has a new update coming to World Of Tanks this week, as you're getting both holiday content and a new Commander Mode. First off, on Tuesday, November 26th, you'll be able to download the new 4.12 update for the game. This will add the content you see below as part of their T(h)anksgiving weekend, which includes Toy Tank Mode where you battle around a Christmas tree and presents. Plus, the company will be adding Commander Mode, which is an RTS mode still exclusive to consoles. You will lead nine tanks into battle from a bird's eye view, with the ability to team up with five other players for a massive battle. Check out all the content details and video below.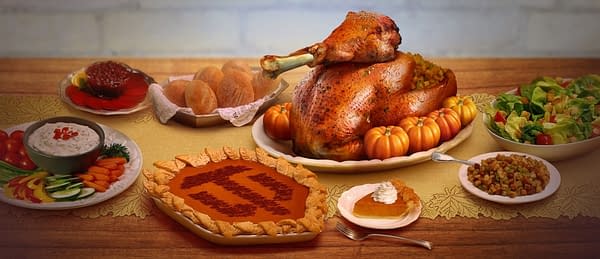 Black Friday is here, and if you're not too busy jousting shoppers for a new TV, check out the explosive bargains in our in-game Store, as well as the PlayStation and Microsoft Store! Get up to a massive 30% off Tier X tanks, save up to 50% on yearly Premium time, or get 25% off on silver to gold exchanges. Looking for something specific? Check out the Premium Tech Tree, which has nearly every tank ever available for a limited time with a 30% discount. There are even more discounts coming on Cyber Monday, so don't miss out!

Players logging in during T(h)anksgiving weekend will receive five times XP in their first match, while on Cyber Monday they'll receive 25% more Silver and XP all day long.

Elsewhere in World of Tanks: Mercenaries, we welcomed a bombastic new trio of Limited Edition tanks to the game. Available individually from November 29 – December 2, get to know this ragtag bunch of misfits:

Ragnarok T-34-100 – the console exclusive Tier XIII Medium tank from Czechoslovakia rolls out with a fully stabilized 100 mm autoloader, boosting the firepower of a traditional T-34 significantly.
Hydra IS-6 – this console exclusive USSR Tier XIII Heavy tank built for damage with the very powerful BL-13 gun, dealing 440 damage a shot with excellent penetration values.
Minotaur KV-5 – this console exclusive USSR Tier XIII Heavy tank is equipped with the Zis-24 gun, making it capable of punching through thick armor.
Enjoyed this article? Share it!