Warhammer: Doomwheel's Combat is Viscerally Satisfying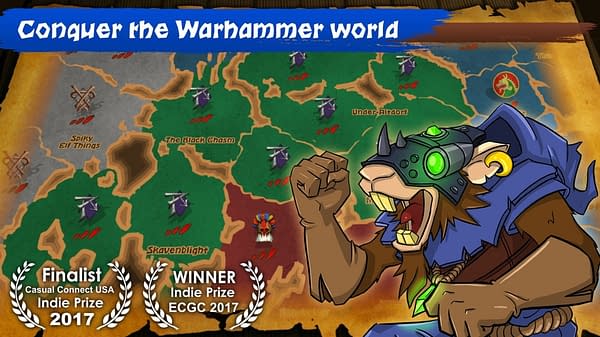 Katsu Entertainment's Warhammer: Doomwheel is a mobile Warhammer game, which isn't really a sentence I ever expected to be typing but here we are. The game has done pretty well on the convention circuit, and for good reason. Sure, it's a pretty quirky concept – you ride on a Doomwheel running over various creatures from Warhammer, but it makes for a pretty fun mobile game. There's something very viscerally satisfying about running over Skaven, orcs, and dwarfs while curising through the Skaven underworld.
Players take controls of an "up-and-coming" warlock engineer of clan Skryre, whose goal is to rise through the ranks of the ratmen by building and riding the ultimate engine of destruction – the fastest and most powerful Doomwheel ever made. The one-touch controls make it an incredibly easy vehicle to control.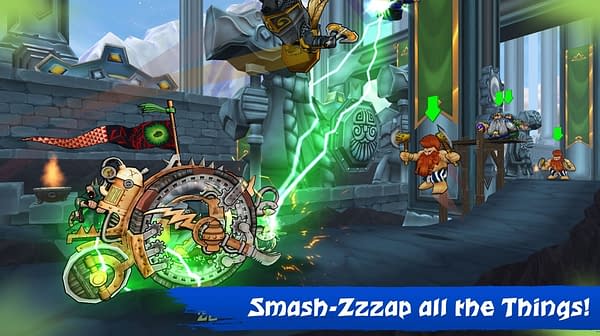 Doomwheel is an endless arcade adventure where you pilot a raging Doomwheel through battlefields at breakneck speeds to run over everything that stands in your way. You even get the chance to upgrade and customize your Doomwheel as you carve out dominion in the world of Warhammer one region at a time.
The game even has online leaderboards, if you really want to see how your wheel of undying terror stacks up against the competition.