We Review Marvel Villainous: Infinite Power By Ravensburger
Ravensburger, a gaming company well-known for its board games and puzzles, has released a whole slew of new games recently. Some of these games, such as Disney's Jungle Cruise Adventure and Back To The Future: Dice Through Time, we have gotten a chance to take a look at in the past few days. We also got a chance to review the contents of Ravensburger's newest game, Marvel Villainous: Infinite Power. Here's what we think!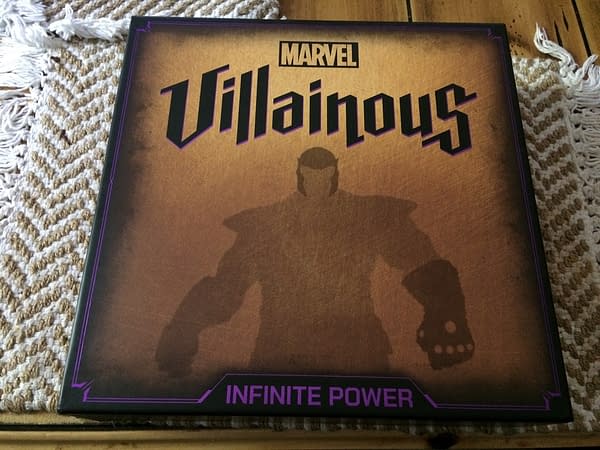 From what we've seen of Disney Villainous and its expansions, the Ravensburger game system has to be pretty popular to get a new one specifically geared for Marvel's supervillains. The box is gorgeous. With a satin finish and glossy inlay, it just looks quite exquisite.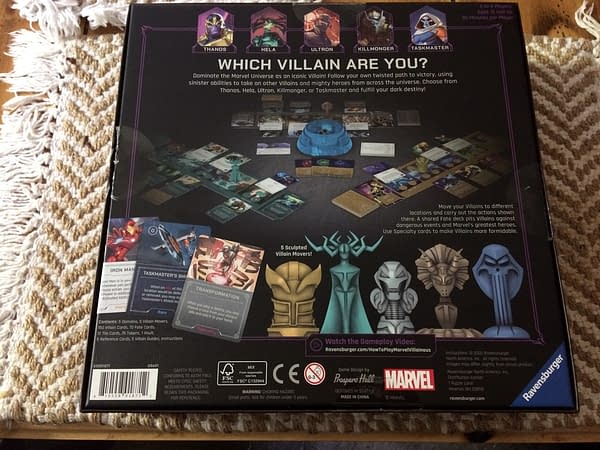 The game comes with five different villains to choose from, between Thanos, Hela, Ultron, Killmonger, and Taskmaster. For those who haven't been totally caught up on the goings-on of the Marvel Cinematic Universe, Taskmaster is the only villain in this release who hasn't been featured in a movie yet released within the MCU.
In any case, Marvel Villainous: Infinite Power comes with many components, the coolest of which may well be the markers denoting which villain each player is playing. This game also comes with a slew of tokens, cards, tiles, five villainous domains, and a rulebook along with guides for playing each villain as well as a few reference cards.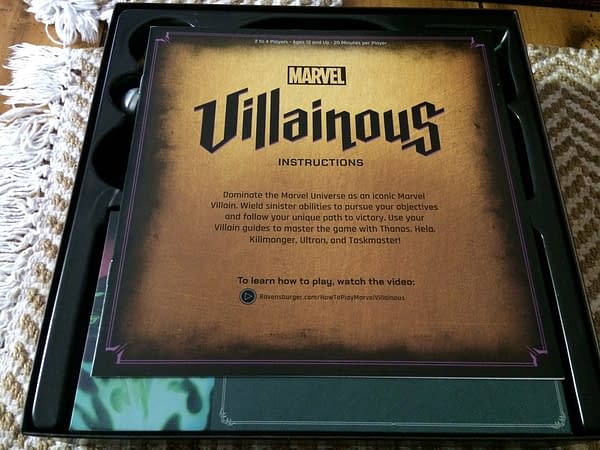 There are quite a lot of rules in this game, and thankfully the kind folks at Ravensburger have set up a video instructing newcomers on how to play the game through their website. It can be found by clicking here.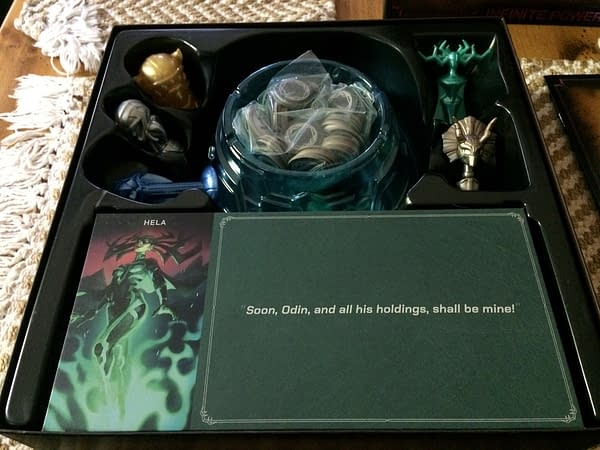 As for our own review of gameplay proper, that may have to wait until the COVID-19 pandemic crisis has ended. People continue to social distance and that's something to respect. We expect that it will likely play similarly to Disney Villainous, though we still need to figure out the comparisons at this time. If you'd like to get ahold of this game before we write on the gameplay, though, you can do so as it is available for preorder on Target's website right now! Marvel Villainous will officially release on July 26th, 2020.