What's In The Box?!: Bokksu – Volume Five, September 2019
A short time ago, we received this wonderful subscription box in the mail called Bokksu, filled with some delicious treats from Japan. Considering how much snack food we usually go through playing games, and how many of them are tied to Japanese developers and publishers, this kind of box would totally be up many a gamer's alley. But what kind of food do you get in here and is it worth the subscription price? We cracked our box open and gave this month's sampling's a shot.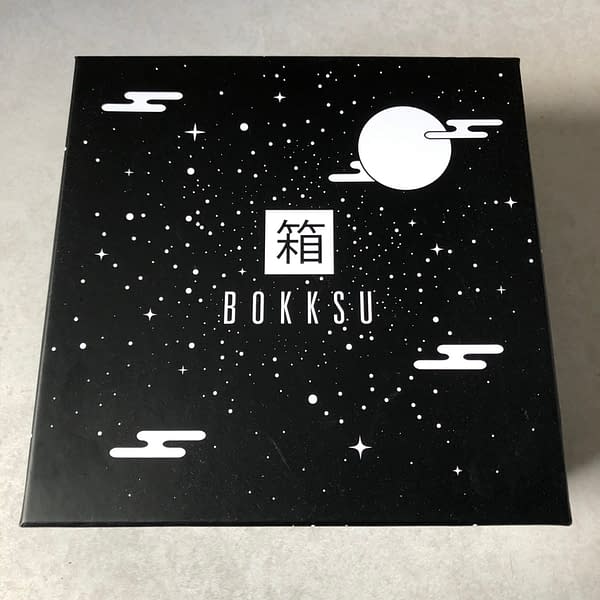 If you've never ordered one of these before, here's the shorthand version: there are three different kinds of boxes you can get. A Classic box that as 20-25 items in it (which is what we have here), a Testing box with 10-14 items, and a Vegetarian box with 20-25 items that don't contain anything involving meat. Each box comes with a booklet that tells you exactly what's inside and so you have an idea of what you're biting into before you do it.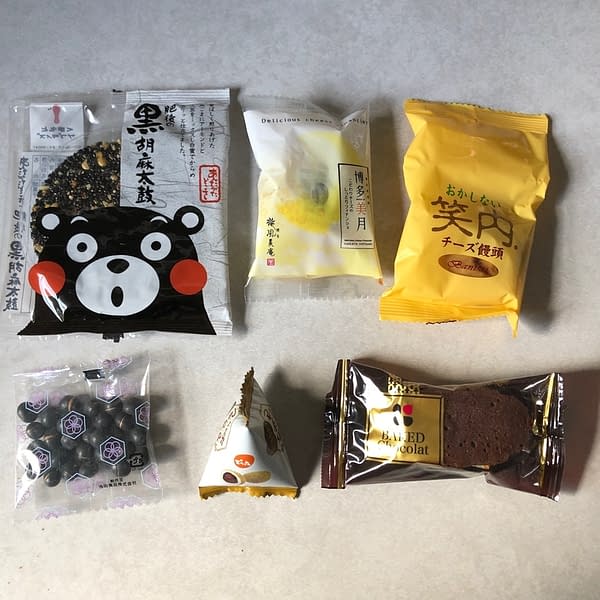 The box is a mix of sweet and savory products along with a couple of different teas for you to try out. These aren't full-sized products, like you're not going to get a big bag of something, more vending machine-sized. Some of the items we got in here were a barbeque flavored scone, Mitarashi mochi, a Usago chocolate ball, backed chocolate, a couple Gudetama Golden Packs, some mochi puffs that tasted like cinnamon, some black pepper flavored chips, a Black Sesame taiko, Full Moon Tea, and a honey soy sauce flavored Black Sesame Genmai.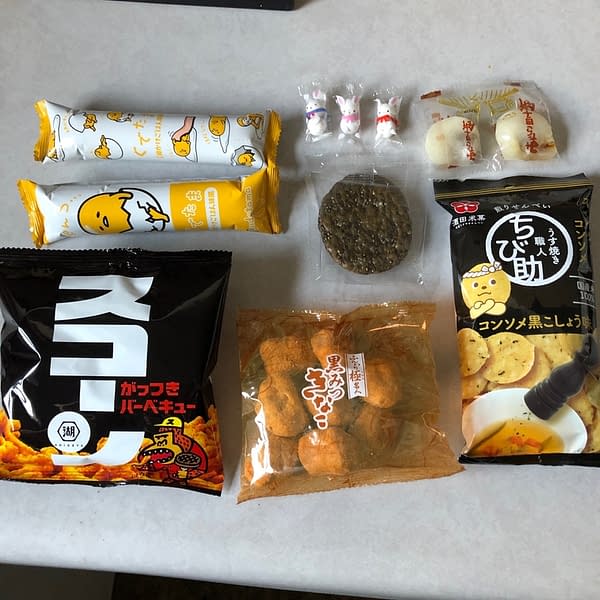 Food-wise, this was a pretty awesome selection from Bokksu. The box was split 50/50 between sweet and savory with two different teas to choose from. When trying out the sweet stuff there was a mix of surprise and enjoyment, as I kind of predicted what some of them would taste like and was happy to enjoy them. But the ones I had no idea about turned out to be pretty good, especially the mochi. There were a couple that when I bit into them they didn't exactly agree with my teeth or tongue at the start, but that's to be expected as everyone has different tastes. I will say I got more enjoyment from the sweet than the savory, as there were some great chip selections and some fun stuff to bite into, but a lot of it came off bitter. If you're into bitter, this is a good selection.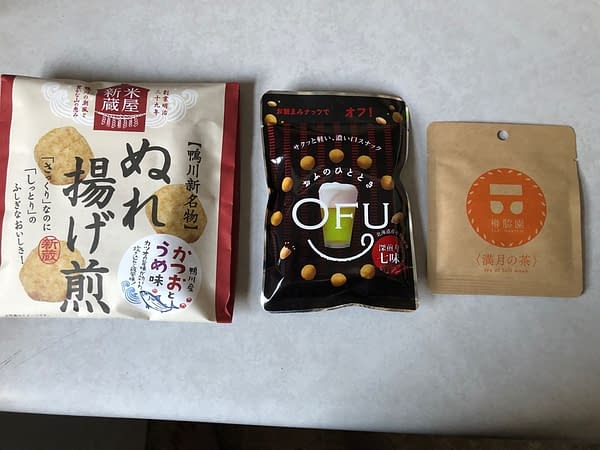 As mentioned before, every box comes with its own booklet to tell you what you're eating. I love this because this is far more in-depth than a lot of other subscription boxes you'll see. As you can see here, this one talks about all the food you got, where in Japan it was made or came from, and what's in each one in case you have any allergies. The book also comes with stuff like learning Japanese with words and kanji, and this one even had a section teaching you about how mochi is made and the Moon Festival. There was even a recipe of how to make Tsukimi Dango yourself! That's one helpful little booklet!
Ultimately, I loved this month's Bokksu. It had great snacks to try out, awesome information about them and the country, even a teaser of what's on the way next month. Which I hope we receive since it looks to be many candy treats for October, as well as foods revolving around harvesting time. If you're a gamer who likes trying new snacks, this is definitely one you need to check out! Even if you have food allergies, everything is individually wrapped so you can sample what you want and avoid what you can't consume. There's a lot here for foodies as well if you're into just trying items from places you can't just get up and visit on a whim.