Will Bioware's New IP Be A Better Destiny?
Whatever Bioware's new game is, it will hit March of 2018. As of right now, all the details we have say that it will be a story-driven game as are most of Bioware's properties. Rumors have it that the game will be something like Bungie's Destiny.
From Destructoid's Jordan Devore:
As discussed during Electronic Arts' earnings call today, BioWare is planning to put out a new intellectual property before the end of March 2018. The project sounds like an action-adventure title with an emphasis on online and the sort of RPG character development you'd expect from the studio.
In a follow-up blog post, BioWare general manager Aaryn Flynn described it as "a unique IP that will bring players together in exciting new ways," and noted that details will follow in the "coming months."
Given the rumors that this new IP will be something similar to Destiny, Flynn's comments could be taken to indicate some more multi-player functionality. This could be Bioware branching into MMO territory or something more of a hybrid like Destiny.
"In 2012, we began crafting a new universe full of new characters, stories, and gameplay. Our ambition is simple: Draw upon 20+ years of development knowledge and lessons to create something fun and new for you to enjoy with your friends. There's nothing quite as exciting as building a new IP from scratch, and it will be even more thrilling for us to share more with you in the future."
My hopes for this game are pretty simple, it'll be a deep story action game with the kind of deft touch we've come to expect from Bioware. From Star Wars The Old Republic, Dragon Age: Inqusition, and the entire Mass Effect series it is likely we'll have a focus on interaction with npcs and on player choice. The later Bioware games give more and more choice in the hands of players and I'll be excited if we get more of that in Andromeda and this new IP. And if it is anything like Destiny, hopefully it will be more like the Destiny we could have had than the one we got.
And because the trailer is awesome, here's the latest Mass Effect trailer again, in case you missed it:
---
---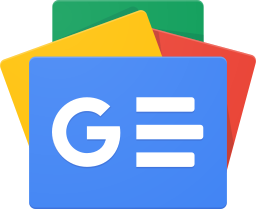 Stay up-to-date and support the site by following Bleeding Cool on Google News today!