Amid the protests over the death of George Floyd, the world, and by association the world wide web, has been abuzz with talk by companies and consumers about how those companies can properly make amends for prior actions. One such company that has been under duress lately due to various reasons is Wizards of the Coast, mostly under allegations from various black members of the Magic: The Gathering community on Twitter and elsewhere. Today, Wizards of the Coast issued an official apology for depictions of an offensive and even racist manner in various Magic cards' art and the lore behind them.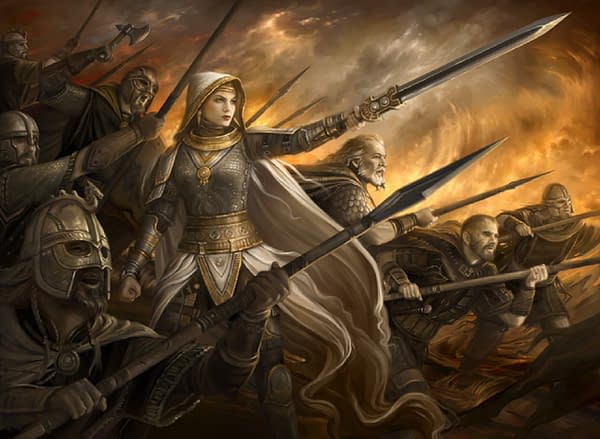 Wizards of the Coast Apologizes
In their apology, Wizards of the Coast acknowledged that various cards from Magic's olden days show racist depictions and offensive imagery besides. "There's no place for racism in our game, nor anywhere else," the Wizards of the Coast team says in this apology article.
As the "first step" in Wizards of the Coast's initiative to attempt to rectify the issues with their past, they have altered the Multiverse ID for the now-banned card Invoke Prejudice (and, as a disclaimer, we will not be showing any artwork from the older versions of the cards here. Crusade is an exception as it was updated with new, less-offensive artwork). Initially, it was identified on their Gatherer database with the ID of "1488", meaning it was the 1,488th card in their database (perhaps by pure coincidence). 1488 is also a number that various white supremacist groups use to identify themselves under.
Furthermore, the following cards are banned in all sanctioned play (and, as of the Commander Rules Committee's follow-up article, in Commander, a non-sanctioned format, as well):
Cleanse
Stone-Throwing Devils
Pradesh Gypsies
Jihad
Imprison
Crusade
In place of their card images on Gatherer, the following statement will be made: "We have removed this card image from our database due to its racist depiction, text, or combination thereof. Racism in any form is unacceptable and has no place in our games, nor anywhere else."
How You Can Help
The protests against police brutality now span the entire globe and there are many ways you can get involved. You can go out and peacefully protest if you want. You can also donate to numerous organizations that are doing a lot of good work for the cause. Here is a list of just some of them:
Over at AfroTech, there is a great list of five apps that can help you find black businesses to help support in these trying times. The rest of us should be supporting, protecting, and lifting up our black friends, family, colleagues, and total strangers whenever we possibly can.
Enjoyed this article? Share it!