Lids and WWE Partner Up for New Line of Superstar Hats, Available Now
Lids is now offering WWE hats in their stores and online. The new partnership features WWE Superstar logos available as ready-made caps and others that can be added to basically any style hat they have in-store. On top of logos, superstar signatures and designs can be stitched on the side panels of all New Era and '47 style hats. I have seen these in person, and they have done a great job with them. Too much of wrestling fashion is big and bombastic looking — having these as understated alternatives is very appealing.

Superstars like Shawn Michaels, The Undertaker, Sasha Banks, John Cena, "Stone Cold" Steve Austin, Finn Balor, and so many more have designs available. they held a fan vote on Twitter earlier this year to see what designs fans wanted to see most, and the results can be seen in the picture below: Asuka, Shinsuke Nakamura, and The Ultimate Warrior.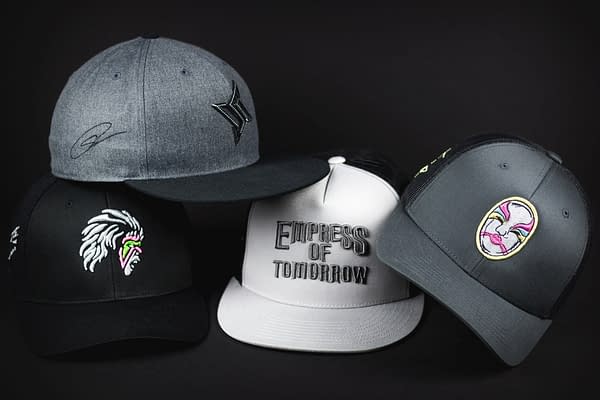 If you haven't already heard the news, we've got to question your wrestling fandom because this is a game changer. Utilizing the power of LIDS Custom Zone (both in-store and online), your favorite WWE Superstars can now be added to almost any type of blank hat we offer, including New Era fitted 59Fiftys, '47 dad hats, and a variety of Flexfit caps. We also offer ready-made caps featuring stars like Undertaker, John Cena, "Stone Cold" Steve Austin, Alexa Bliss and more at Lids.com. If you can't find who you're looking for, don't worry, we're releasing new logos and Superstar designs through April so check back often!

Is there a big name or former legend that you think needs to be added to our ever growing catalogue of designs? Let us know by voting in our upcoming contest or by sharing your picks on social media by tagging @Lids using #LidsWWE.
To see what designs you can get, visit your local Lids store or check them out here.