Wyrd Update: 'The Other Side' Mini Rulebook, a Big Ghost, and a Big Ax
Wyrd's continued promotion for the upcoming 3rd edition of Malifaux is taking a break this week, but that doesn't mean the crew behind our favorite Old West meets Old Ones game is resting on their laurels. There's new releases coming out for The Other Side, the game of mass battles set in the Malifaux universe!
The Other Side Rules Manual
Yes, there already is a rule book for The Other Side, but it's not exactly what I would call portable. It's a very big, very lovely book, but whipping that sucker out every time you need to check out a rule gets old quickly. Then again, you do end up with excellent muscle tone on your arms.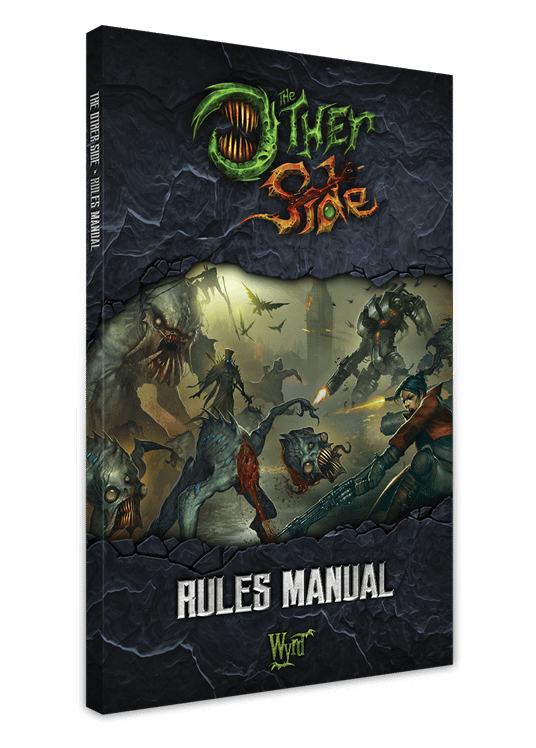 The new Rules Manual will be a smaller book, and won't have the stories and stat cards that fill out the larger rule book. If the 2E Malifaux rules manual is any indication, the new book for The Other Side will be smaller in dimension, and will be a softcover book, which will allow for a smaller price tag.
Binh Nguyen
Bihn was trained in the art of binding spirits by Kirai Ankoku, and spends his afterlife building the spirit army for the Court of Two.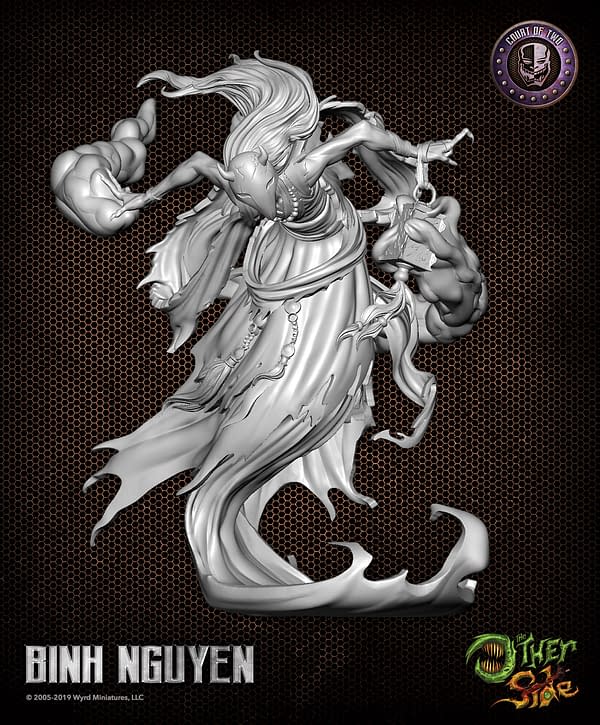 On the table, Binh Nguyen is a powerful champion for the Court of Two or any Malifaux-aligned Allegiance. Not only is he incredibly difficult to kill, he is also one of the few non-Commander units to have a Tactics value, making him well worth his scrip.
Samantha Thrace
Thrace is part of a special Guild detachment that investigates (and stops) incursions from beyond the Breach. She also carries a giant ax, and that's just plain cool.
In battle Thrace provides a Tactics Token to any Earth-aligned Allegiance willing to bring her on board. The combination of her being able to hand out Reinforcement Tokens while slicing through a fireteam with her Modified Axe makes her a formidable foe to be reckoned with, and that's before she even flips to glory.
Both of these new champion units and The Other Side Rules Manual are scheduled to be released by Wyrd Games in the fall of 2019. Check with your local game store for pre-order information!