Zen Studios' Operencia is a Properly Retro Dungeon Crawler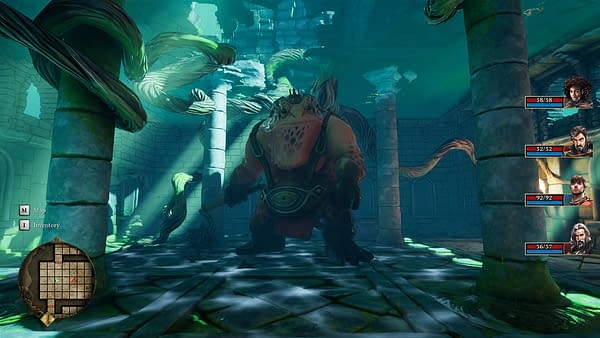 Operencia: The Stolen Sun is Zen Studios' homage to classic first-person dungeon-crawlers, and is based on several Central European folktales. An old-school turn-based battle system is just the icing on the retro cake that is this game.
The plot synopsis is pretty, well, standard:
An unknown force has abducted the Sun King Napkiraly, leaving Operencia in a state of perpetual darkness – and eventual doom. From hidden royal tombs and cursed castles to an ascent up the World Tree to reach the Copper Forest of the Land of the Gods, explore diverse settings throughout the far reaches of the land…and beyond. Each location boasts its own unique atmosphere, visual style, level design and puzzles, and many take place entirely outdoors.
There are 13 different dungeon levels, each with its own unique puzzle challenges. The dungeons are filled with over 59 different enemy types.
Players can control 7 fully upgradeable characters, though they can only control up to four at a time in their party.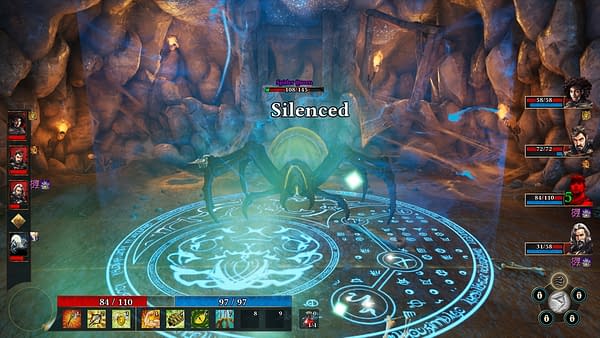 The biggest weak point for Operencia is the movement system. Even knowing it was a classic dungeon crawler, I expected more movement control than I had, as you can only move one block of space at a time. Once you accept your lack of free motion, the game is pretty easy to play. Except for the enemy encounters which are designed to be decently challenging.
Operencia is available in Steam Early Access now. It is slated to release on PC and Xbox One next year.