The journalism and publication world watched in outrage and horror as a gunman opened fire on the Capital Gazette building yesterday in Annapolis, Maryland.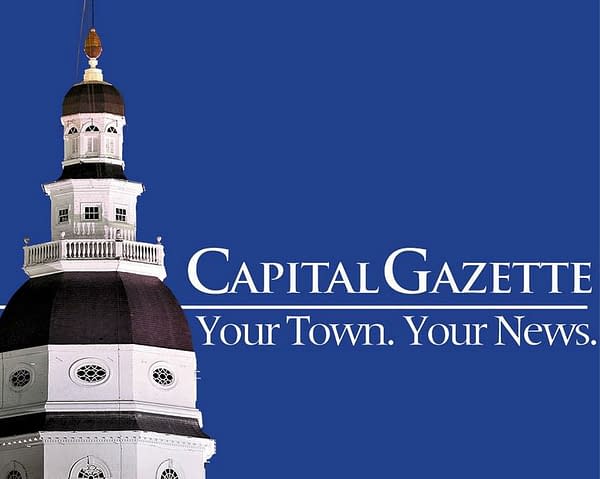 Mere hours after the chaos had begun to settle, journalists were hard at work on publishing the paper for the next day.
In the hours after a shooting in their newsroom, Capital Gazette journalists started reporting, determined to publish a paper the next day. https://t.co/4UDGyDeg34 (1/4) pic.twitter.com/gtWs8svUab

— NBC News (@NBCNews) June 29, 2018
Reporter Pat Furgurson stood behind the police officer briefing reporters on America's latest mass shooting.

But this story was different: 5 of his colleagues were killed in their newsroom hours earlier. https://t.co/4UDGyDeg34 (2/4) pic.twitter.com/0ZeKowhXOX

— NBC News (@NBCNews) June 29, 2018
A photojournalist who was out of the office rushed back to the scene.

A writer detailed the terror he felt as he listened to the gunman reloading.

They shared what information they had, trying to piece together the story. https://t.co/4UDGyDeg34 (3/4) pic.twitter.com/pWxUL0YtlU

— NBC News (@NBCNews) June 29, 2018
At present, five people have been killed, with the gunman being charged with five counts of first-degree murder.
We're still learning details as to what the gunman's goal was, but the most recent update is that he was specifically targeting The Gazette following a defamation suit he had brought against the outlet in 2015.
Specifically, in 2011 the gunman pleaded guilty to criminal harassment of a former high school classmate whom he'd reportedly harassed via Facebook and email for two years. The paper then ran an article detailing the case, along with a profile of the unnamed woman who brought the case forward.  Reportedly, in the article (which has been removed from the Gazette's website but was reprinted to be used in court), the woman states that the gunman "urged her to kill herself" and that the bank where she worked put her on probation because of "an email and follow-up phone call in which he advised them to fire her."
In 2012, the gunman sued the paper for defamation. Two months following that, he filed another suit, this time well after the statute of limitations for the alleged defamation had expired, adding an allegation of invasion of privacy. Both cases were thrown out by a judge.
Yes, I'm refusing to say his name. This is one of those times it really serves no purpose other than to give the gunman what he wants — recognition for his crimes.
The real takeaway here is that the employees of the Gazette are resilient and deserve all the accolades for continuing to do their jobs after such a terrifying ordeal.
Enjoyed this article? Share it!