Blackout Is Coming To Agents Of SHIELD, Played By Patrick Brennan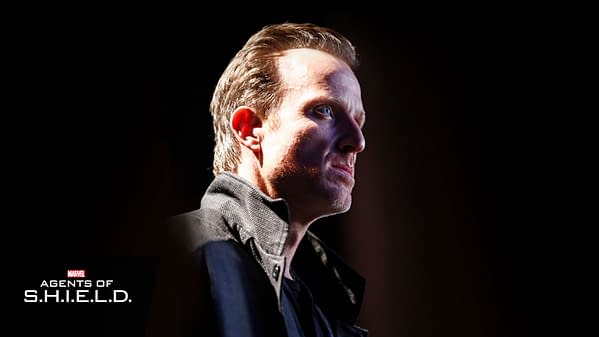 Yet another familiar Marvel character is coming to Agents of SHIELD. Marvel announced today that Marcus Daniels, aka the villain known as Blackout, is coming to the ABC series, and he'll be played by Patrick Brennan. That's the official photo of him, above.
Blackout will first appear on the series' 18th episode, called Providence, before playing a larger role in episode 19 the following week. And he'll have slightly different powers than he did in the comics:
This version of Daniels will have the ability to suck the energy out of anything around him.
And here's how the producers pitched Brennan the new character he would be playing:
This is the way they explained it to me: This guy, Marcus Daniels, a.k.a. Blackout, was shrouded in darkness, his soul, everything about him was shrouded in darkness until he comes across this Cello player. And the music was the only light that came into his soul, and it gave him hope and it gave him some sense of what light was. I thought to myself, oh my god, you don't even need to explain anything else. Because music, to me, is what gets me through most of the time. My kids, my wife, and music. That aspect of it totally intrigued me. I thought that was quite beautiful and very interesting, that aspect of the character.
Sounds like he'll be crossing paths with Amy Acker then.