You'll hear a lot of hubbub surrounding Crazy Rich Asians about how it's a monumental moment for Asians and Asian Americans on screen. All that chatter is 100% true.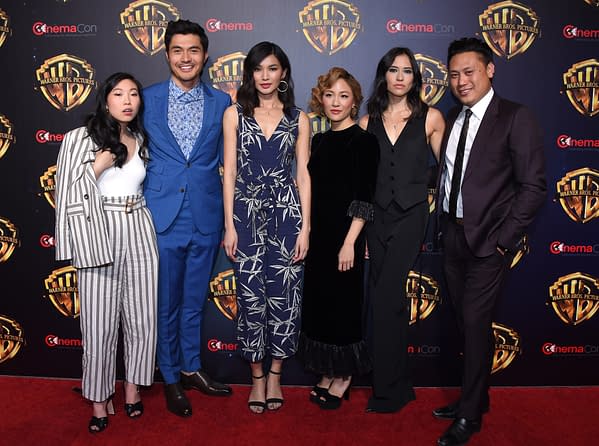 It's been 25 years since the last feature film came out starring Asians and Asian Americans in the lead roles. Joy Luck Club was the last role to feature a cast that fit that metric (yes, other films have come out with Asians in the lead roles, but not originating from Asian American filmmakers and starring Asian Americans as well as actors hailing from Asia directly). It starts to sound like a nitty gritty distinction, but it's an important one — particularly for those who are of that heritage like myself. While considerable emphasis is being placed on the race of the cast, what's important to remember is at the end of the day, Crazy Rich Asians is also just a really funny and charming romantic comedy. Eccentric families transcend culture. Love is probably the most universal thing in the world. Absurd wealth? Okay, well, maybe that part isn't quite as all-inclusive, but the joy of the film is that it's through the eyes of someone who didn't grow up in that world. Family is the theme that most rang true for me, and that became amplified when I had the chance to interview director Jon M. Chu (and stars Constance Wu and Henry Golding) and briefly meet the Chu family. Jon M. Chu's family owns a somewhat legendary Chinese restaurant in the Bay Area. Ironically this is where my own family spent our last Chinese New Year dinner. It's known as a favorite haunt of Steve Jobs, Intel executives, and tech elite everywhere. (As if the place wasn't popular enough, this film is certainly going to cause an uptick in attendance; just know that they take reservations!) The experience was like being welcomed by your own extended family.
Chef Lawrence Chu was buzzing around making sure everyone ate enough, and Mama Chu (as she literally introduced herself to our table at one point) was dispensing life advice (and hilariously brought Jon's accolades from high school and college, and prominently displayed them at the center table). Jon's older brother Larry (who is also leadership at the restaurant) was on hand to oversee the meal and, of course, give his baby brother guff.
The brief look into that family dynamic makes it apparent why Chu (Now You See me 2, G.I. Joe: Retaliation, Step Up 3D, Justin Bieber: Never Say Never) is perfectly suited to direct this film.
Here's more with Chu, Golding, and Wu.
Crazy Rich Asians is in theaters August 15th and is heartwarming, hilarious, and yes – an important cultural moment. 5 out of 5!
Enjoyed this article? Share it!