"Die Hard", "Predator", "Superman" Film Franchises that Should Be Rebooted [OPINION]
Delving into our need for sequels, remakes, and reboots, audiences thirst for the latest adventures for our favorite heroes. Here are five franchises that could use a new fresh take that new actors can take into the next generation. Yes, it is worth noting most of these are now owned by Disney.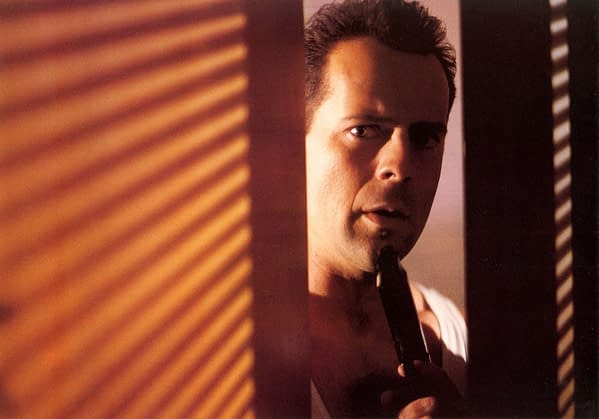 Die Hard
When Die Hard was released in 1988, it immortalized Bruce Willis and Alan Rickman into superstardom. Based on the 1979 Roderick Thorp novel, Nothing Lasts Forever, Willis starred as NYPD detective John McClane, who finds himself as the lone thorn at the side of international terrorist Hans Gruber (Rickman), whose group has taken the building and its occupants hostage during a Christmas party. Among the hostages is McClane's wife, Holly (Bonnie Bedelia).
The series spawned four sequels with Die Hard 2, Die Hard with a Vengeance, Live Free or Die Hard and It's a Good Day to Die Hard with a combined $1.44 billion worldwide in the box office.
It's no secret the franchise has gone stale since 2013's It's a Good Day to Die Hard, the lackluster fifth film, which ironically was the first not to be based on a novel. The sixth film tentatively titled McClane, but there hasn't been any definitive news on the project since Disney's acquisition of 20th Century Fox. What little is known as of April 2019 according to Movieweb Len Wiseman is currently attached with Chad and Carry Hayes from The Conjuring are attached to write the script and the working story is John and Holly will be involved in intertwined plots that see their present-day selves mixed with a series of flashbacks to themselves in the '70s played by younger actors.
Willis doesn't need to do another Die Hard to validate his career. Bedelia appears to have already moved on as well and recasting her role really does nothing for a franchise on its last legs. If you're going the younger route, just redo the plot of the first film and modernize it. Let the next film help younger stars the way the 1988 film did before.
Actors who can play McClane and Gruber: Michael B. Jordan, Chadwick Boseman, Ruby Rose, Joseph Gordon Levitt, Lewis Tan, Pedro Pascal, Nikolaj Coster-Waldau, Robert Pattinson, Vanessa Kirby.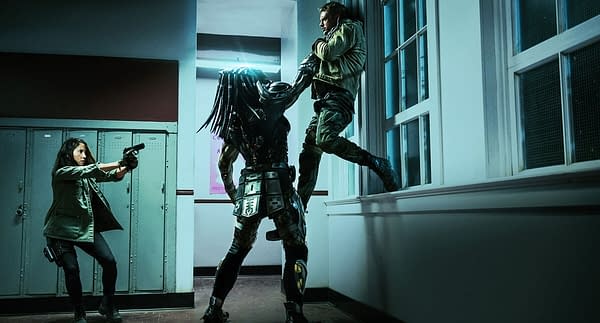 Predator
If there was one thing the sequels never really recaptured from the 1987 film was its traditional roots as a hybrid horror and action film. Director John McTiernam directed the film surrounding a covert commando squad who get far more than they bargained for when they're being hunted one-by-one with brutal efficiency by a lone alien creature from a distant world. When it came to the sequels most are confusingly numbered since Predator II with Alien vs. Predator (2004), Alien vs. Predator: Requiem (2007), Predators (2010), and The Predator (2018) grossing a combined $744 million globally in the box office.
While it's no surprise McTiernan was responsible in directing the most successful Die Hard films, the differences between the films are significant. There wasn't any attempt at lore and world-building with the first film. It was the perfect blend of horror and survival because no matter how much brute strength and numbers there are, the predator outsmarted them all until the main character Dutch (Arnold Schwarzenegger).
The sequels share a common thread of expanded exposition of different sets of characters most audiences would have a minimalist investment in. Schwarzenegger has never returned for any sequel. Shane Black, who co-starred with Schwarzenegger in the 1987 film, directed the 2018 film to mixed reactions. The film also recycled the "us vs. them" formula from previous films with spurts of the 80's bravado that fell flat at times.
If there was a brave filmmaker willing to go back to what made it work in the 1987 film with a more minimalist approach, perhaps the franchise can be interesting again and not just a shell of its former self.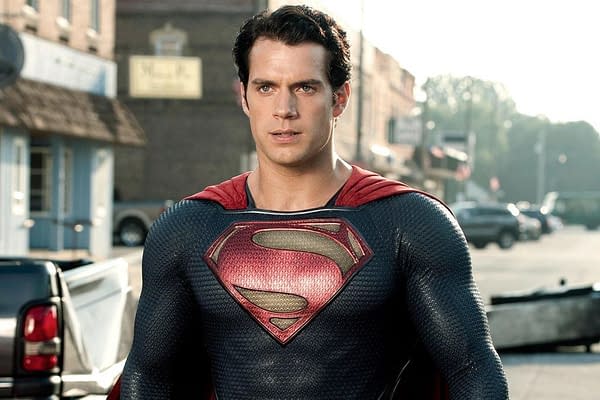 Superman
Seems like one of the most obvious choices, right? Given DC and Warner Bros.' throwing in the towel for the continuity of DCEU and their falling out with Henry Cavill, they've been granted another opportunity to remake the Superman and giving him a new face. As sanctimonious as the events surrounding Man of Steel came to be, it just makes sense to cast a person of color in the role. It makes sense given the xenophobia-theme DC Extended Universe has against powered individuals.
Considering the 1978 film by Richard Donner still stands the test the time in becoming the measuring stick of which all superhero films go by, the franchise has come a long way with its three sequels in Superman II (1981), Superman III (1983), Superman IV: The Quest for Peace (1987), an homage sequel in Superman Returns (2006), full reboot in Man of Steel (2012), and its sequel Batman v. Superman: Dawn of Justice (2015) combined for a total of $2.23 billion globally.
There are many very capable actors for this role with Jordan, Boseman, Idris Elba, Jamie Foxx, Will Smith, Dave Bautista, Dwayne Johnson. Also you can take the Spider-Man: Homecoming approach and not have to retell his origin story for the 234th time. Indiana Jones
The Indiana Jones franchise you have to treat it similarly to Die Hard. The studio will continue regardless if anyone things it's a good idea, because the franchise makes too much money to be shelved. Most associated the films with Harrison Ford, but for obvious reasons, he can't do them much longer since he's past 70. While he will be shooting the fifth film with franchise director Steven Spielberg soon, it's only natural to think of who will be his successor since Kingdom of the Crystal Skull and Shia LaBouf wasn't as warmly received by fans as expected.
The series started with Raiders of the Lost Ark (1980) and spawned three sequels in Indiana Jones and the Temple of Doom (1984), Indiana Jones and the Last Crusade (1989) and the maligned Indiana Jones and the Kingdom of the Crystal Skull (2008) combining for $1.95 billion globally.
Who can play the next incarnation? A few names come to mind with Chris Pratt, James McAvoy, Leonardo DiCaprio are all very capable of punching Nazis.

Lethal Weapon
When it comes to buddy cop franchises, arguably the most successful is the Lethal Weapon franchise. The film franchise starred Mel Gibson and Danny Glover as Martin Riggs and Roger Murtaugh. The first is a loose cannon with a death wish, but gets the job done despite his self-destructive tendencies following the loss of his wife. Reluctantly assigned to a by-the-book veteran, the two paired up at first hating each other before finding common ground through dangerous cases. The franchise spawned three sequels grossing a combined $955 million worldwide at the box office. The success of the films spawned a TV series (2016-2019) on FOX that lasted three seasons.
Ironically, Clayne Crawford, who played Riggs in the TV series was too much of a loose cannon on set often clashing with costar Damon Wayans, who played Murtaugh, and was fired before the start of the third season, which resulted in the executive decision to kill off his character.
With Disney's access to all these franchise, they can pair up any two stars back with the proven brand on the big screen similar to other franchises like Men in Black and Bad Boys have made their triumphant returns.