This morning, Marvel Studios released the final trailer for Avengers: Endgame and it FREAKING hurts, man.
More of a greatest hits reminder, the trailer shows glimpses of the MCU past, all the way back to Iron Man. Moments that made these characters who they are, all leading up to the remaining team members banding together to go kick Thanos's ass.
The Russo Brothers Joe and Anthony return to the MCU to direct Avengers:Endgame, which stars Robert Downey Jr. (Iron Man), Chris Evans (Captain America), Josh Brolin (Thanos), Scarlett Johansson (Black Widow), Chris Hemsworth (Thor), Jeremy Renner (Hawkeye), Brie Larson (Captain Marvel), Danai Gurira (Okoye), Paul Rudd (Ant-Man), Karen Gillan (Nebula), Mark Ruffalo (Hulk),Don Cheadle (War Machine), Tessa Thompson (Valkyrie), and Bradley Cooper (Rocket Raccoon).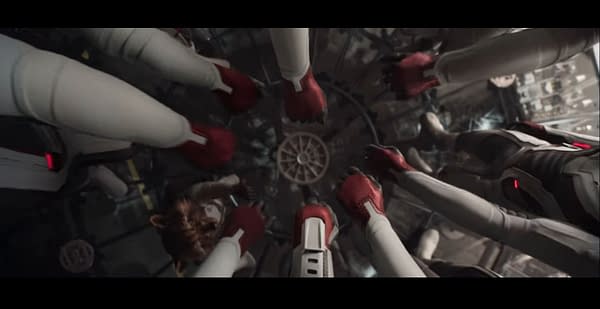 Avengers: Endgame hits theaters on April 26th, 2019.
Enjoyed this article? Share it!