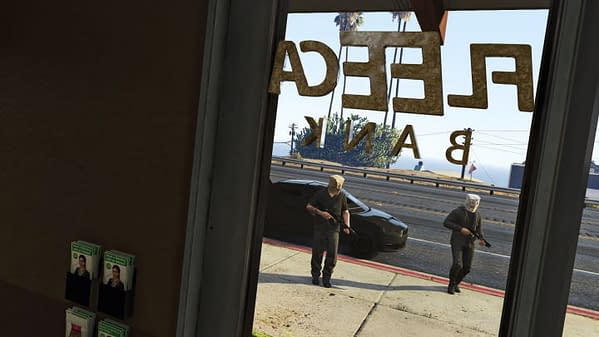 We've got news on two of the most asked for things about Grand Theft Auto V in the form of the game's long promised heists and the PC port for the game. There's some good news and there's some bad news.
The good news first. Rockstar have revealed that heists are finally just around the corner, with the co-op structured mode launching on consoles in March.
Now the bad news. If you are a PC fan, you're going to be waiting until April 14 as the title has been moved back again. People have been asking for a PC port since the Xbox 360 and PlayStation 3 were announced. That community certainly has been patient. I hope Rockstar take a lot of care with the it.
Enjoyed this article? Share it!