Halloween: Jamie Lee Curtis, John Carpenter, and More Discuss Michael's Big Return
Halloween dropped a new trailer yesterday, just as good if not better than the first one. On top of that, a new poster and new image of Michael Myers were also released. Excitement for the latest film version of Haddonfield's favorite son is reaching a fever pitch.
We now have a quick behind the scenes look video released today, with Jamie Lee Curtis, John Carpenter, and more discussing Michael and what to expect from this new film. A bunch of new footage is inside, so for those who don't want to see anything more than what you already have seen, spoilers!
The film takes place 40 years after the events of that fateful Halloween night that Michael came home in 1978. Since then, Michael is now in an asylum. A British film crew decides to do a documentary on his exploits, and wouldn't you know it, he escapes. Getting ahold of his iconic mask, he makes a beeline for Haddonfield to finish the job. What he does not know is that Laurie (the returning Jamie Lee Curtis) has been prepping for this confrontation as well. The two will face off for what may or may not be the last time where it all began.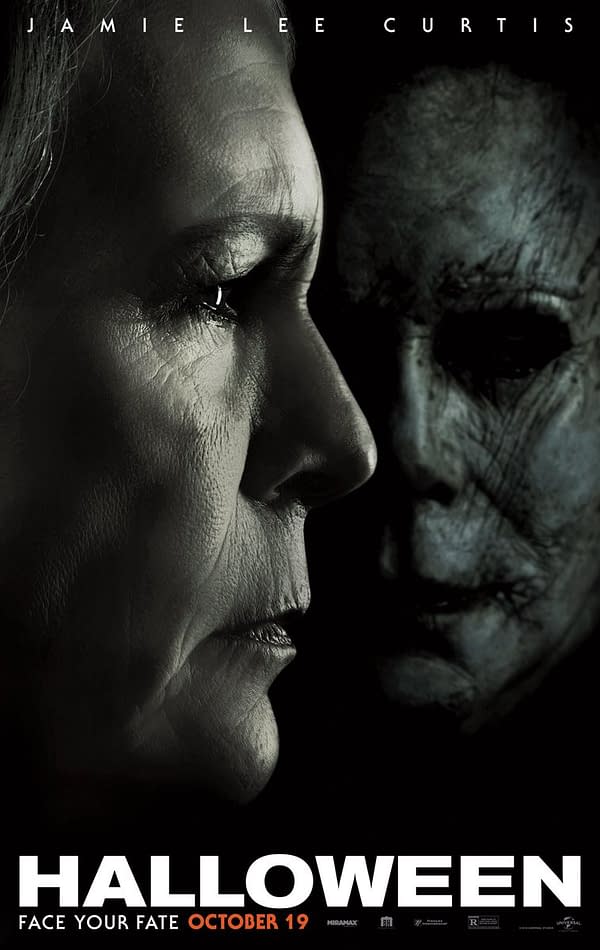 Also releasing a couple days after the film on October 23rd is the movies novelization! I am pretty pumped for this, as this film series should get more books and novelizations. I would devour any novels they wanted to pump out from this world, so hopefully this moves well and they start up a Halloween publishing program.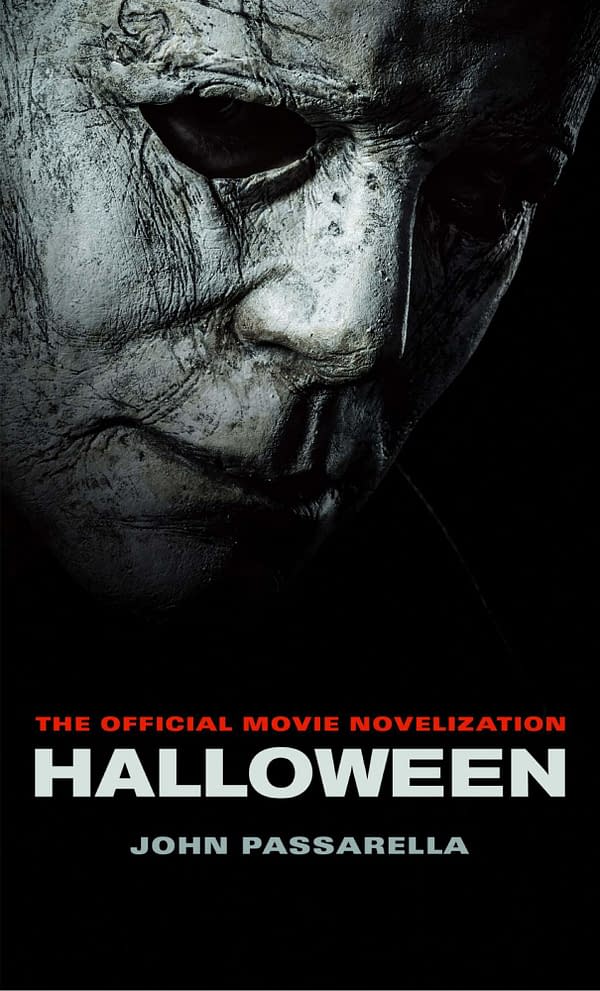 The official novelization of the highly anticipated revamp of the classic horror film Halloween.

In 1978, Laurie Strode survived an encounter with Michael Myers, a masked figure who killed her friends and terrorized the town of Haddonfield, Illinois on Halloween night. Myers was later gunned down, apprehended and committed to Smith's Grove State Hospital.

For forty years, memories of that nightmarish ordeal have haunted Laurie and now Myers is back once again on Halloween, having escaped a routine transfer, leaving a trail of bodies in his wake. This time, Laurie is prepared with years of survival training to protect herself, her daughter Karen and her granddaughter Allyson, a teenager separated from her family and enjoying Halloween festivities.
Halloween, starring Jamie Lee Curtis, Judy Greer, Andi Matichak, Virginia Gardner, Will Patton, Miles Robbins, Jefferson Hall, James Jude Courtney, and Nick Castle as The Shape hits theaters on October 19th.