'Halloween Kills': James Jude Courtney Says Sequel Will Be More Intense
Halloween Kills, the sequel to the blockbuster 2018 Halloween film, should be debuting its first trailer in the next couple months. So far, we really only have seen a couple quick glimpses of what director David Gordon Green will have in store for Michael Myers and Laurie Strode after the events of the last film. The actor who played Michael in that Halloween film James Jude Courtney recently sat down with You Tube channel Pop Culture With Pat and teased what they are trying to accomplish with the second of the planned trilogy.
"We have to make the natural progression from 1978 to 2018 to Halloween Kills – the ante has be upped," Courtney said. "The ticking bomb has to be more intense. Otherwise we're just doing what we've done before."

"We pumped up the volume on this one."

"We've progressed late into the night, and now that everybody realizes what the stakes are…it's reaching a head. It's [the 2018 film] on speed."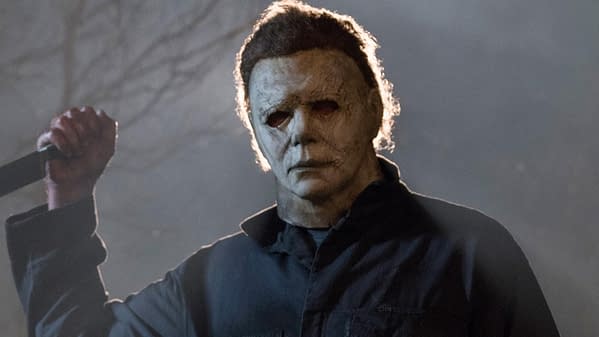 So, that makes it sound like the new film will pick up almost right where the last Halloween left off and Michael will somehow escape that fiery basement, and we will continue on that Halloween night. That is certainly interesting. Michael was at his most ruthless in that film, so "upping the ante" certainly makes it sound like it will be more gruesome as well.
Halloween Kills, starring Jamie Lee Curtis, Judy Greer, Andy Matichak, Robert Longstreet, Charles Cyphers, Anthony Michael Hall, Kyle Richards, Nancy Stephens, and James Jude Courtney opens on October 16th, 2020.
First seen on Bloody Disgusting