Who Are The Other Heroes In The CW Arrow/Flash Spin-off?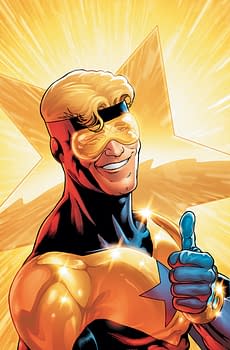 The folks over at TVLine.com got a hold of three of the heroes being looked for to be cast in the upcoming Arrow/The Flash spin-off series that is supposed to already have Brandon Routh, Victor Garber, Wentworth Miller and Caity Lotz.
The characters they are looking for are:
"THE TRAVELER" – A Han Solo-esque rogue who gets by with his charm, this hero hails from the future, and has journeyed back in time on a secret mission. His razor-sharp wit hides the pain of a man who has lived through serious conflict. He also harbors many secrets, always leaving both his teammates and the audience unsure of his true allegiances.
"FEMALE WARRIOR" – This twentysomething Latina is pretty but unassuming, book smart and socially awkward by day. But by night, when she hears the cry of battle, her fury is ignited and she becomes a fierce warrior — so much so, that sometimes she can become a threat to others.
"MYSTERY HERO" – An African-American male in his twenties will fill the role of a regular, street smart guy who unexpectedly gains powers, and then, as part of the team, regularly quips about the insanity of the situations.
We can start speculating on who we think each of these are. The traveler sounds like Booster Gold and we know that executive producer Andrew Kreisberg had a Booster Gold series he was pitching… so maybe. The female warrior sounds like Wildcat's granddaughter Yolanda Montez who took over the costume from Ted Grant. And since Wildcat has already been introduced into the universe, it would make sense. While the Mystery Hero seems like it could be Static or Black Lightning. I would lean more towards Static since the character has a really good fan base.
Though her character is dead, Lotz confirmed she is going to be part of the show while at Fan Fest 2015 as you can see in the video below. Check out around the 3 minute mark for what she said.
[youtube]http://youtu.be/7Vq_pShging[/youtube]
[Source: TVLine]