Katee Sackhoff Talks AI, Bruce Willis, and '2036 Origin Unknown'
We love getting to chat with Katee Sackhoff. She's a fascinating individual with the biggest smile who just happens to have starred in one of the most successful tv franchise reboots to date. She's an animal lover, fiercely protective of her friends, generous, and always a delightful interview.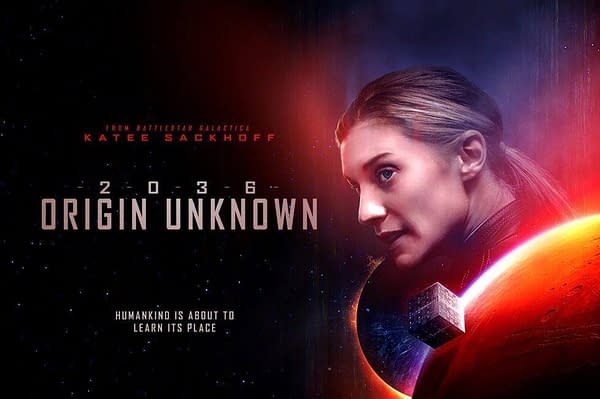 Her most recent film 2036 Origin Unknown is a science fiction tale with a decidedly realistic bent centering on the first manned mission to Mars.
Sackhoff plays Mackenzie "Mack" Wilson, a human mission controller who is investigating the deadly failure of the previous mission. She does so from her terrestrial office, along with her AI co-worker Arti (voiced in the film by Outlander's Steven Cree).
Written and directed by Hasraf Dulull, who is a master at creating fully realized sci-fi films on a shoestring budget, Origin Unknown directly ties into its predecessor, The Beyond (which I seriously cannot recommend enough).
I started off our call asking about Germany, because this past weekend was a big giant Battlestar Galactica reunion during FedCon in Bonn. Yes, I'm still super heartbroken I wasn't able to make it.
***
Mab: Hi Katee! How was Germany?
Katee: It was SOOOO good. It was so nice; we're such a family. I came back from that and sort of said, "as soon as my house is finished I need to have a BBQ, like, every three months and invite all the Battlestar people." There is not one person in that group that we don't want to see all the time. We love each other so much. [Mab: Having been around everyone several times at cons and events, I can totally attest to this]. It was crazy, and beautiful, and I'm so blessed to have been there, and I'm so glad they did it.
Mab: Okay, so last night, I watched 2036 Origin Unknown. So far, I love everything I've seen this director do.
Katee: I know, isn't he phenomenal? I adore him, and I sort of hope he follows me — I don't know if I can say this, but I've been trying to get them to hire him for my new show [Netflix series Another Life].
Mab: That's something else I'm totally excited for, you doing this new show, because we love you being in space.
Katee: Yes! [laughs] It's funny because I feel like I took 10 years away from space [Longmire, her current tenure on The Flash], and now it's, like, all I'm doing. With Origin, it was weird because I don't like to do science fiction that's not intelligent. Fantasy is a different thing, but science fiction to me is the holy grail. Most people know me from Battlestar, and because of that you can't have low standards in that genre.
When I read this script, I kid you not — I had to do [it], like, five times to make sure I truly understood what was going on. It read like a play; like a one-act play. No scene numbers; it was just one scene. It really intrigued me, as you can imagine.
Mab: Oh, I bet. When you were filming scenes with Arti, was there an actor there on set reading lines with you?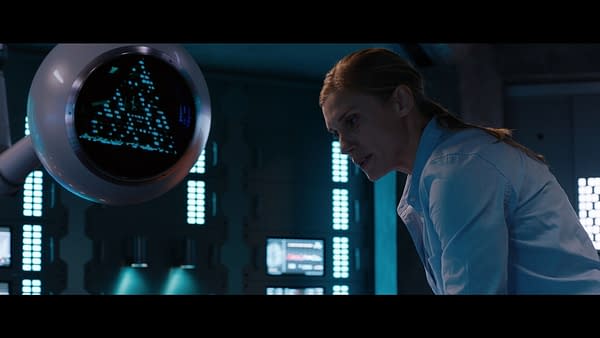 Katee: They hired a voice actor to be there on set and read lines, and he was on a microphone back with the director, but I was in the "room" alone. They ended up casting another actor to play Arti for the film, but there was no one in the room with me. There was nothing on the ceiling — it was such a test of imagination. It was all about where I wanted Arti to be, where do I think Arti would be, as an actor. Do I think he'd move his body, or his arm, to be closer or further away from me.
I mean, it was crazy. Day one we did 26 pages — in one take. It was off and running because we shot this in a week and a half; it was just so fast.
There were no natural scene breaks, so I memorized it like a play. And it was, "whelp, how far can I get before I have to look at a script?" Turns out it was 26 pages. And the next day it was 15, and the next it was 17. On day one, we had some of the best cameramen I've ever worked with, and they were as tired as I was.
Mab: Did working on this film change your personal feelings on AI? Seems like some projects you've done now have that humans vs. AI — maybe not truly versus, but how they interact with each other — is a big part of it.
Katee: No. My view has always been that technology and AI have provided us advancements. I love the idea that we have the ability to talk to people face to face who are thousands of miles away, [and] the advancements in medical fields. I love that we've got computers that can warn us about earthquakes. There's AI that helps with PTSD, reclamation for soldiers. Those types are invaluable, and amazing, and I love where technology is going in that regard.
What I DON'T love is what technology has done to our seeming accessibility to everything. I think social media is not a good thing — good that information is at our fingertips, but it's given people voices who aren't using it for good. There are a lot of these things that are a detriment to our children. A generalization, but trying to talk to a teenager and getting them to look you in the eye is difficult, because most of their conversations are on the phone or on a computer.
Mab: There are two scenes in Origin Unknown that I wanted to ask you about specifically. One, the scene where Mack is crawling through the access tunnels muttering to herself. Did you feel a little John McClane at all there?
Katee: [laughing] IT'S SO FUNNY because I literally just talked about this the other day, where when I was little I wanted to be Bruce Willis—
Mab: The first time I interviewed you years ago you told me that! [we both laugh]
Katee: I know! I used to put cardboard boxes together to pretend I was crawling through ducts to save everyone in the Nakatomi building. This is who I was as a child — but yes, this is the closest I'll ever get to being in my favorite Christmas movie.
Mab: The other scene, one where Mack is talking to Arti about her dad, telling stories about him and how he was the scientist, but didn't really think he was. Knowing how close you are with your dad, did you maybe think about him while in the scene, while telling the story?
Katee: A little bit for sure, you can't help but pull from similarities and experiences in your life to influence your performances at times. One of the things that I always try to say and teach people who question their self-worth, like Mack's father: everyone needs to be told that they are enough, all the time. You are not here by chance — the way you've chosen to live your life and everything you've chosen to do have prepared you for this moment.
I have probably had similar conversations with people before, for sure. Maybe not my dad, but that was definitely the most emotional conversation she has with Arti — that she feels responsible, because her drive and her ambition was a mirror to his.
Mab: The dichotomy between Mack and Arti was so interesting to watch- from where they started as two sides of the same coin where they both wanted the same outcome, but went about it in a different way.
Katee: Yeah, absolutely. The way they wrote him [Arti] was interesting as well, because that character was more like Mack and Lena, and Lena knew that. And that's why the animosity between the siblings. And you know, it was situational, but Lena sort of held onto that animosity towards Mack because she was so much like her father.
And the actress they had play Lena (Julie Cox) was phenomenal, and you could sense the resentment and animosity coming off of her. She was just fantastic.
***
I finished out the interview thanking Katee for her time at Silicon Valley Comic Con in April, and the panel with her that I was lucky enough to moderate.
2036 Origin Unknown is available on iTunes, YouTube, and in select theaters.
---
---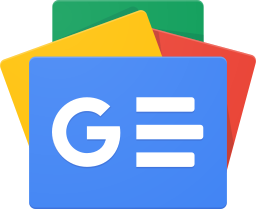 Stay up-to-date and support the site by following Bleeding Cool on Google News today!