Leonardo DiCaprio Is Producing A Captain Planet Movie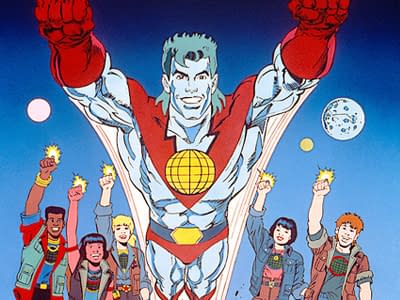 A Captain Planet movie has been in the works for years, but it has never gotten too far into development. Sony once held the rights, but the project never got it off the ground and they lapsed.
It seems that their loss could be Leonardo DiCaprio's gain though, as THR are reporting that his production company, Appian Way Productions, is in talks with the rights holders of the show. They report that Jono Matt and Glen Powell are tapped to write it, and it's said the story "takes place years after the adventures of the show, with the Captain now a washed-up has-been who needs the kids more than they need him."
DiCaprio is a well known environmentalist, so it isn't too hard to see his interest in the project.
Is there a good way to make a Captain Planet movie in 2016? I'm not sure, but you know? I do somewhat want to see what that ends up looking like.