Another awesome item sold during the Profiles in History Icons & Legends of Hollywood auction is one that Back to the Future fans will no doubt be interested in.
Marty McFly's Mattel hoverboard from Back to the Future Part II sold for $28,800 (USD) during day three of the auction.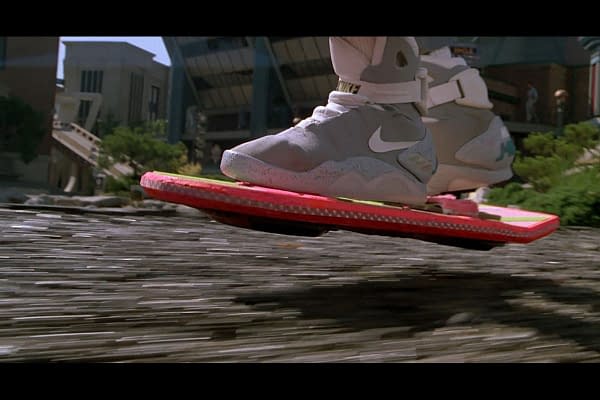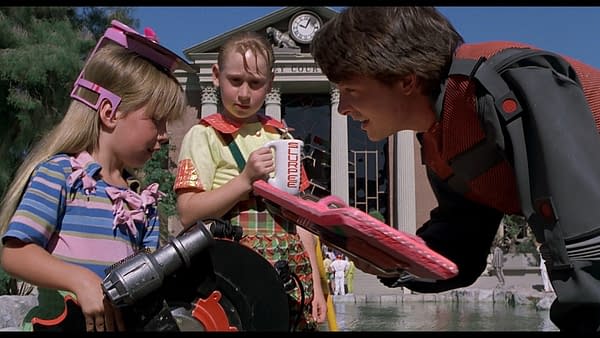 The official listing for the item says:
1232. Michael J. Fox "Marty McFly" hoverboard prop from Back to the Future Part II. (Universal, 1989) Vintage original futuristic hoverboard prop. Without question, Marty's Mattel Hoverboard is the most recognized and revered prop from Back to the Future II. This prop was custom made by the production for use by Michael J. Fox during filming. Measuring 28 in. x 8 in., the board is constructed of wood base board with hand-applied Mattel graphics and Velcro strips. With a hole drilled in the top front for affixing handlebars (not included), which are present when "Marty" (Fox) first snatches the board from a little girl. Exhibits minor bumps and wear from production. Gravity pads and bottom detailing has been recreated from original molds for display purposes. Missing foot strap/disc, which could be easily replicated. Overall, in very good condition. $20,000 – $30,000
Enjoyed this article? Share it!