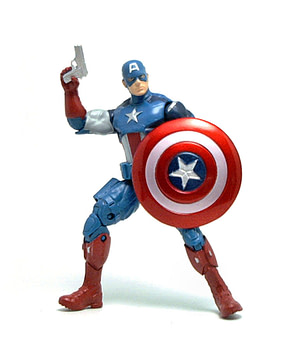 Hasbro has announced today improved third-quarter financials. The boys category increased 22 percent to $478.5 million behind the growth of Marvel, Nerf, Star Wars and Transformers products.
"Boys, fueled by Transformers and Marvel products, was the key driver in the quarter," said MKM Partners analyst Eric Handler.
There products are broken into four categories: Boys, Girls, Games and Preschool. And where Boys had a 22% increase – Girls were up 5% and Games up 2% while that is balanced out by Preschool being down 7%. But Preschool only brings in less than half of the other categories at $188 million. Girls $407.7 million and Games $395.2 million.
What isn't contained in the numbers is how much of the Boys and Girls categories is bought by the adult collector / speculator market. Where that may not tell us much now, it could give us an idea of the future for these properties. The children that grew up on Transformers, Star Wars and Marvel are the adults buying them now… but are the kids buying them now (or getting as gifts) to become the adult collectors/speculators of the future?
The full revenue report can be seen here.
[Source: THR]