Marvel Studios' 'The Eternals' May Also Star Kumail Nanjiani
While we still haven't heard any set confirmations that Oscar winning actress Angelina Jolie actually IS joining the upcoming Marvel Studios feature film The Eternals, we may know who is hypothetically co-starring with her.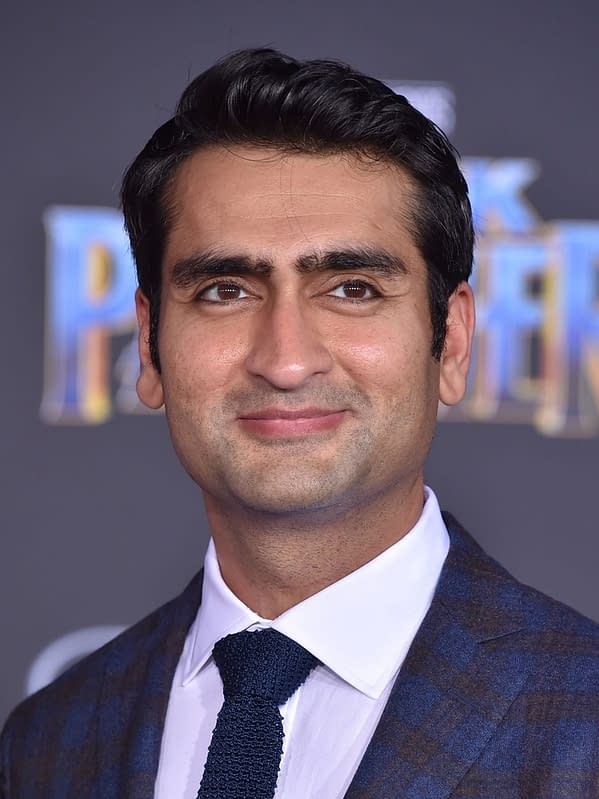 According to The Hollywood Reporter, Oscar nominee Kumail Nanjiani is "in talks" to co-star in the film which will be directed by Chloe Zhao. Zhao will be the first woman to direct a Marvel Cinematic Universe film solo, as Captain Marvel had the duo team of Anna Boden and Ryan Fleck.
Next to nothing is known about the plot a this point, other than THR's source claiming the story will revolve around "the love story between Ikaris, a man fueled by cosmic energy, and Sersi, who relishes moving amongst humans".
We'll of course let you know what we hear about this possible casting.
Thus far, Disney and Marvel Studios have had no comment.
The Eternals is expected to begin filming sometime this summer.