Matt Smith's Is Bigger Than David Tennant's, At Last A Ginger And… Marco Polo? "I wanted to be ginger! I've never been ginger" – David Tennant, Doctor Who: The Christmas Invasion
"Still not ginger!" – Matt Smith, Doctor Who: The End Of Time
"He realises that he's actually got ginger hair" – Matt Smith on John Hurt in the new issue of SciFiNow.
Copies of the magazine have dropped today, with a set report from the Fiftieth Anniversary, with David Tennant's thoughts on the difficulties of returning to the role, playing against another Doctor and a comparison of sonic screwdriver sizes.
"Mine's bigger" confirms Smith. "I won… on that one". "His is much bigger!" laughs Tennant. Everyone's since 1963 is bigger than mine! Well, maybe I just don't have as much to compensate so much; maybe I'm very happy with my sonic's length. And it does everything it needs to."
In the preceding interview with Mark Gatiss about the Adventures Of Time And Space drama on the origins of the show, he states "We've recreated moments of lost episodes as well like Marco Pol., and the original actor who played Marco Polo is playing the head BBC Drama guy who bugs Syndey Newman."
Missing episode rumour watchers will know that in the MEW variation of the Omnirumour, that Marco Polo was one of the rumoured recovered stories along with Web Of Fear and Enemy Of The World – but only the latter two were revealed. Could its choice for this drama have been more than coincidence?
---
---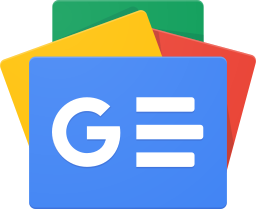 Stay up-to-date and support the site by following Bleeding Cool on Google News today!