My Animal Dir Jacqueline Castel on Casting & Supernatural LGBTQ Drama
Director Jacqueline Castel talks to Bleeding Cool about her feature debut in the LGBTQ supernatural drama My Animal for Sundance, and more.
---
My Animal is a coming-of-age LGBT supernatural drama focusing on Heather (Bobbi Salvör Menuez), an outcast teenage goalie who longs to play on the hockey team of her small northern town. She falls in love with newcomer Jonny (Amandla Stenberg), an alluring but tormented figure skater. Heather battles multiple obstacles, including the pressures of excelling as an athlete, her struggling home life with an alcoholic mother, and coming to grips with her sexuality that conflicts with her town's conservative values. While promoting the film for Sundance, director Jacqueline Castel (The Puppet Man) spoke with Bleeding Cool about the appeal of Jae Matthews' script, casting the film's stars and balancing the film's dramatic and supernatural elements.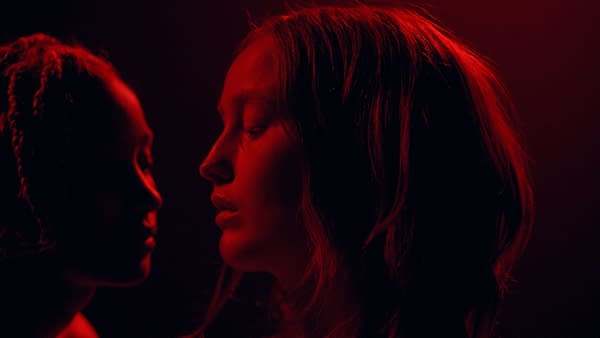 How 'My Animal' Blended Empathy and the Supernatural
Bleeding Cool: What intrigued you about 'My Animal?'
Castel: When I was passed the script by my producer, Michael [Solomon], I read it, and I instantly connected with this world that Jae Matthews, the screenwriter, had created. I love the characters and world. There was something very relatable to me about it. I felt deeply connected to these characters. I love the idea of exploring the werewolf genre in a new way, and it felt fresh, but I also felt like we have these strong archetypes showing up in the film with the characters in the world. I strongly connected to it. You have to go on impulse sometimes when you read, and I knew I could do something interesting with it.
What made Bobbi and Amandla so ideal for their roles?
What's cool about this project is they were my top picks for my two leads. It was pretty amazing that I was able to have both of them interested in the project. With Bobbi, I wanted to start the casting process with our lead. I knew the whole world had to be built around the lead, and I was aware of Bobbi, and I was like, "This would be a great person for this project," and I reached out. It was an immediate, "Yes, this is exactly the type of project I want to do."
When we were having a conversation for the first time, Bobbi asked, "Who would you sort of envision as the second lead in the project?" I was like, "What about Amandla Stenberg?" Bobbi was like, "I know Amandla." That was cool, so we reached out to her in tandem. They both knew each other from the queer scene in New York and L.A., and it felt natural. That felt cool, too, because your two leads will have chemistry together.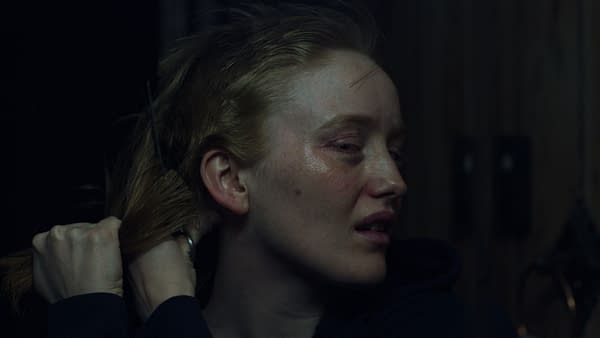 What were the challenges balancing the "coming-of-age" and supernatural aspects of the film?
[My Animal] is an exciting project, and that's what also attracted me to it was threading those lines, which were tricky to do. I was in the beginning process of the film when Jae and I started talking. We worked on developing the screenplay, which was interesting because I pushed more of the genre component. I was like, "We need a little bit more of it and more of this." I love the opportunity to play in this genre space and the creativity it gives you to explore a topic in a stylized way and use it metaphorically.
We went back and forth, sculpting the project into what we felt was the right place for it to be. You also had some stuff in when you're in the edit as well, and you're like, "We need a little bit more of this" or "there's too much of this." Reshaping happened to the story and the post, so it felt like it was the right balance. It's an exciting process because you must go through it intuitively to see where it will land right. I also found that to be one of the exciting challenges of working on this project.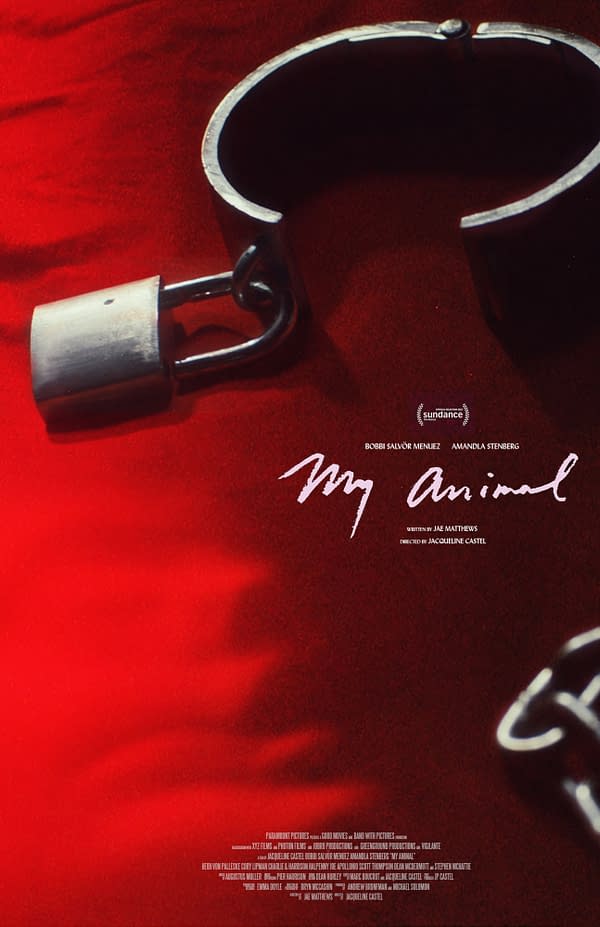 Band with Pictures & Good Movies' My Animal also stars Stephen Mchattie, Heidi Von Palleske, Cory Lipman, and Joe Apollonio.