Disneyland to Transform Aladdin's Oasis into The Tropical Hideaway
Disneyland is always looking for new ways to keep the park fresh and exciting. From new character experiences to shows, there's always something new happening. Recently Disney announced they would be replacing Aladdin's Oasis with a brand-new guest experience: The Tropical Hideaway!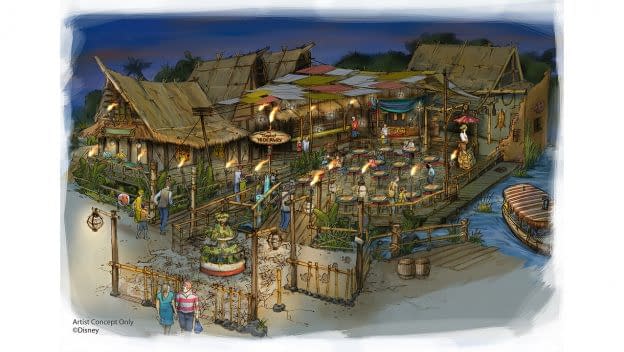 Nestled between The Jungle Cruise and The Enchanted Tiki Room, this destination will be a popular rest stop for guests in Adventureland. Guests will be able to meet with their favorite skippers in an exotic traders' market, featuring all of the sights, sounds, and flavors of the tropics.
No other information has become available yet, but I for one am excited to see this new update when it opens!