If you're going to get drunk on some kind of beer made to pay tribute to a TV show, you can't go wrong with the Game of Thrones beers from Brewery Ommegang (at least, until someone finally gets around to making some kind of special brew for It's Always Sunny In Philadelphia). HBO was kind enough to send us some of their latest spirits to try out, which we happily did over St. Patrick's Day weekend with some GoT themed glasses and my buddy's beer stein for house Targaryen!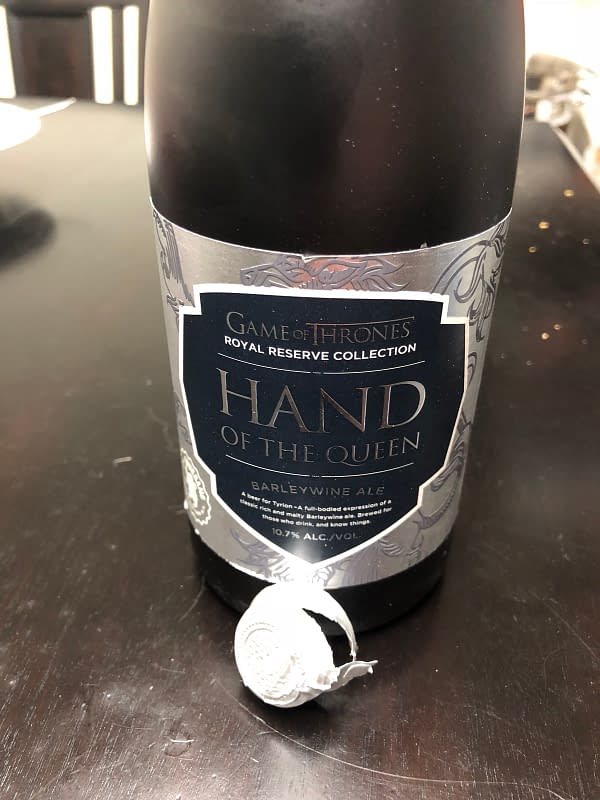 Hand of the Queen is a dark brown/ruby ale with a clear white head that pours out pretty well with little wait for the head to fade. The aroma is strong and immediately hits you with a dark caramel and vanilla kind of scent — very potent and rich. The texture is a little thicker than you may expect from an ale; it's very rich in the malt and comes off like toffee at first, finishing with a hearty and bready/nutty aftertaste.
Having an 11% ABV, this is the kind of beer that immediately hits you after your first taste and then settles in. It doesn't linger or really change the taste of whatever you're eating — if anything, it enriches meats like chicken and pork as you're dining.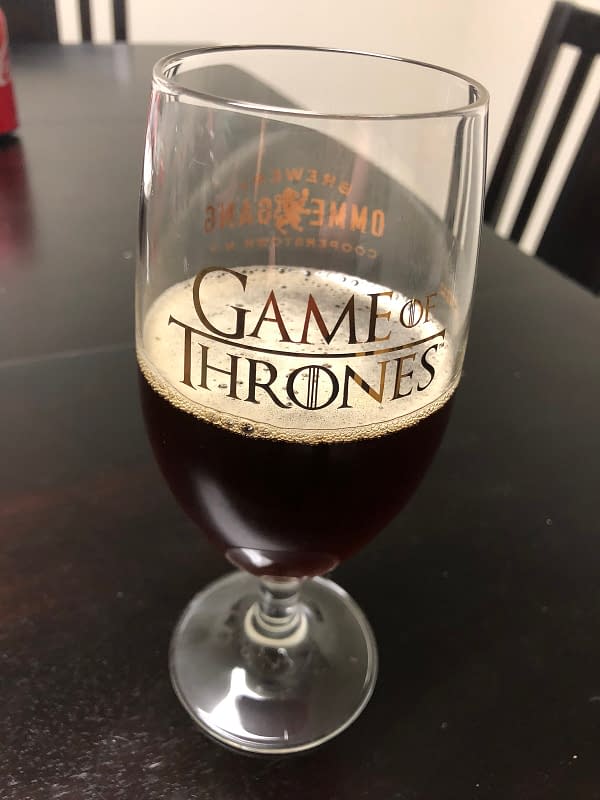 This is what I would call a comfort beer — it's the kind of ale that you drink when you just want to chill and feel comfortable. This is perfect for when you're not aiming to just get drunk, nor looking for something to nurse for an hour. This is the kind of drink you socialize with and share.
This is one of the best brews Ommegang has come up with for the GoT run, and it totally deserves your attention. Each bottle is going to run you about $13 a pop, which isn't too shabby considering some of their other brews have been priced higher in the past. I recommend at least giving it a try if you're into richer ales and are unafraid of trying something that may give you a decent buzz after a couple sips.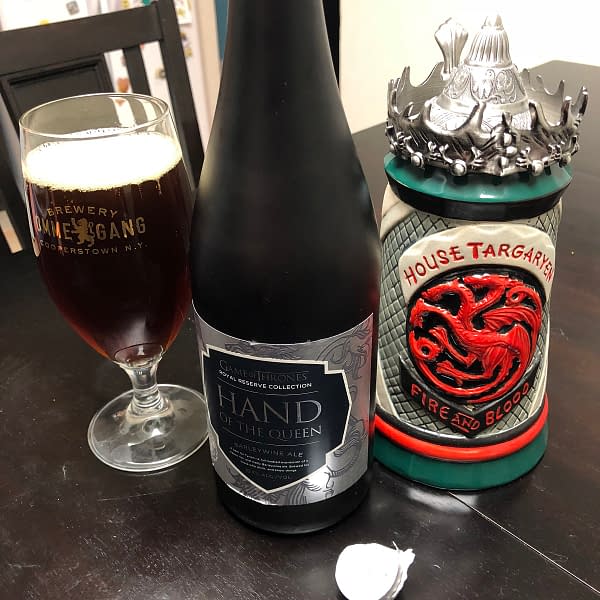 Enjoyed this article? Share it!