Posted in: Movies, Trailer | Tagged: alan arkin, Ali Wong, Amber Anderson, anthony mackie, Anya Taylor-Joy, Austin Post, ben affleck, bill nighy, callum turner, chris pratt, Colm Meaney, Connor Swindells, disney, Emma, emma 2020, Gemma Whelan, Iliza Shlesinger, jane austen, Johnny Flynn, Josh O'Connor, julia louis-dreyfus, Mia Goth, miranda hart, nia long, nicholas hoult, octavia spencer, onward, pixar, Post Malone, rupert graves, samuel l jackson, spenser confidential, Tanya Reynolds, the banker, The Way Back, tom holland, winston duke
---
Opening This Week: Onward, The Way Back, Spenser Confidential
Opening This Week is a weekly look on Friday morning at what you can head to theaters this weekend to see, or stay in and watch on streaming. This week, March 6th, sees the release of the newest Pixar film Onward, Ben Affleck's, a new version of the Jane Austen classic Emma. Two new releases. hit streaming as well, including a new Mark Wahlberg film, Spenser Confidential. Let's take a look at this week's highlights.
Onward
The newest addition to the Pixar cannon follows two brother elves who take on a quest to reunite with their father in a world full of magic. It features the voice talents of Chris Pratt, Tom Holland, Julia Louis-Dreyfus, Octavia Spencer, and Ali Wong. Rated PG, playing everywhere.
Emma
The newest version of the classic Jane Austen novel, this one stars Anya Taylor-Joy, Johnny Flynn, Bill Nighy, Mia Goth, Miranda Hart, Josh O'Connor, Callum Turner, Rupert Graves, Gemma Whelan, Amber Anderson, Tanya Reynolds, and Connor Swindells sending up the class system. Rated PG, playing everywhere.
The Way Back
Ben Affleck stars as a down on his luck alcoholic who finds a chance at redemption when asked to coach the basketball team at his alma mater. Affleck is not being shy about how hard this role was for him to play, and this is his big comeback film after all the personal hell he went through these last couple years. This one will fight with last week's champ The Invisible Man for second behind Onward. Rated R, playing everywhere.
The Banker
Two African American entrepreneurs in the 1950s hire a white man to pose as the head of their company while they posed as a janitor and a chauffeur and ran the business. Starring Samuel L. Jackson, Anthony Mackie, Nia Long, Nicholas Hoult, and Colm Meaney. Rated R, limited release, and viewable on AppleTV+
Spenser Confidential
Mark Wahlberg stars as Spenser, an ex-cop trying to solve the murders of two cops in Boston. Based on the novels by Robert B. Parker, it stars Wahlberg, Winston Duke, Alan Arkin, Iliza Shlesinger and Austin Post aka Post Malone. Directed by Peter Berg. Rated R, premiering on Netflix Friday.
For more info, and to buy tickets, click here.
---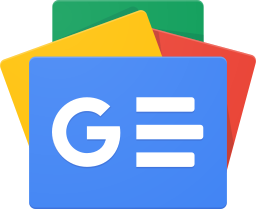 Stay up-to-date and support the site by following Bleeding Cool on Google News today!