The Name's Bag. Fleabag: Phoebe Waller-Bridge to Punch Up 'Bond 25' Script?
"The name's Bag. Fleabag."
According to a report from The Guardian, current Toast of the Culturati Fleabag star and creator Phoebe Waller-Bridge has been approached to rewrite the screenplay of Bond 25. Apparently, they want her trademark quirky wit and absurdity to punch up the script for the Cary Joji Fukunaga-directed film.
Fleabag, in case you didn't know, is a BBC TV series about an unnamed upper-class Englishwoman and her sexual misadventures, often drawing the audience into her orbit by breaking the fourth wall and looking at us and talking to us. We are her accomplices as she goes from one mishap and meltdown to the next and she is always on the verge of confessing to us. The show is a cultural phenomenon on both sides of the Atlantic.
Waller-Bridge, who has been in New York City for the last eight weeks performing the original one-woman stage version of Fleabag, reportedly met with Daniel Craig, who is said to be a fan of the show, to discuss the screenplay of the next James Bond movie. Waller-Bridge also developed BBC America's darkly comic assassin hit Killing Eve from Luke Jennings' book, so it's not as if she was unaccustomed to writing surreal and absurdist violent thrillers, which is what the James Bond films are. She also played the bolshie droid L3-37 in Solo: A Star Wars Story.
This sets the imagination ablaze. Perhaps Bond 25 will have the MI6 agent constantly break the fourth wall by glancing at the audience and making his asides directly to us to introduce a Brechtian layer of intimacy and complicity. We already practically had that with Roger Moore's amused smirk and arched eyebrow back when he was Bond.
Perhaps the plot will involve Bond trying to shag a nun just like Fleabag spent the second series of her show trying to shag a priest. With all the drinking and shagging and toxic, destructive behaviour with class privilege, you could say James Bond was already a male Fleabag. While Fleabag caused the death of her best friend, Bond frequently causes the deaths of many of the women he shags and outright kills a lot of people – often in the dozens – to vent his existential malaise and rage. It's not that big a stretch, really.
I know a therapist who believes Fleabag might be a sex addict. Sex addicts compulsively use sex not because they enjoy it, but as a salve to stop themselves from feeling the pain and trauma in their lives. Well, that's James Bond to a 'T!
https://www.youtube.com/watch?v=TLq2BDkCzyA
I'm sure Bond 25 will end up being extremely conservative and conventional as usual despite some sparkly moments of wit as window dressing, since it's a multimillion-dollar franchise from sticking to expected tropes and norms. That's James Bond for you.
Over the decades, the Bond movies have always lifted from other movies and genres like a magpie to stay relevant – blaxpoitation for Live and Let Die, the Jason Bourne series for Casino Royale, Silence of the Lambs for Skyfall, and so on – so why the hell not lift from Fleabag?
After all, BONDBAG is a much better title than whatever they have in mind.
Now I'm fantasizing what a new Bond novel written by Phoebe Waller-Bridge would be like.
If you're in the US, you can now stream Fleabag on Amazon Prime. Series Two will premiere in May.
---
---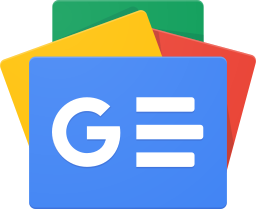 Stay up-to-date and support the site by following Bleeding Cool on Google News today!