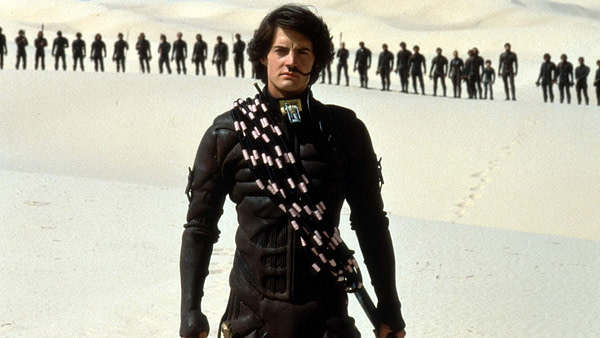 If you're just catching up, we'd previously reported that Legendary has snapped up the rights to Frank Herbert's classic science fiction series. Continuing with the new trend in Hollywood, they acquired not only the film rights but also television as well. Leading the overall project will be a film reboot of the first book, Dune. Denis Villeneuve (Arrival, Sicario) directing.
That's all good and well, but now Variety is reporting that Eric Roth has been tapped to adapt the novel into a screenplay. On the one hand, Roth wrote the screenplay of Forrest Gump (and won an Oscar for his efforts) and The Curious Case of Benjamin Button, but he's also the writer of Kevin Costner's The Postman and The Concorde… Airport '79. Roth has also never previously worked in science fiction or long-form franchises of any kind.
This will make the seventh attempt at bringing the novel to the screen (between television and film), of which only two have actually made it all the way to fruition (the first three and the most recent before Legendary all failed at various points of pre-production).
Villeneuve has the dramatic and sci-fi chops to pull it off, though he'll still have to battle through the nostalgic fervor for David Lynch's highly stylized 1984 version. Bringing in a writer new to the genre, especially one with this kind of fanbase attached to it (the book itself has sold more than twenty million copies worldwide since it's 1965 publication) is a very high-risk proposition.
The projects would be produced by Villeneuve, Mary Parent and Cale Boyter, with Brian Herbert, Byron Merritt, Thomas Tull and Kim Herbert as executive producers. Kevin J Anderson will serve as a creative consultant
All things being equal, I'd really rather see Anderson writing with Roth polishing.