Weekend Box Office: 'Frozen 2' Wins Handily, 'Neighbor' Performs Strong
Frozen 2 handily won this weekend's box office, opening to $127 million here in the US, and $350.2 million worldwide. That US number makes it the highest November opening for an animated film ever, third highest for any animated flick period. The $350.2 million worldwide makes it the highest animated debut ever though, beating Toy Story 4's opening from this past summer. The original Frozen opened Thanksgiving Eve in 2013 to $93 million, and went on to gross $1.28 billion, making it the highest grossing animated film of all-time, not adjusted for inflation of course. So, that's the bar. Let's see if the sequel can reach those heights, when it has little competition until Star Wars: The Rise of Skywalker opens on December 20.
In third place by a mile will be A Beautiful Day in the Neighborhood, the Tom Hanks-led Fred Rogers film. It will bow at $13.5 million, a strong start for the drama in the thick of awards season. Count on this one to have strong legs through the Thanksgiving holiday here in the US and going forward through the end of the year. It's "A" CinemaScore will help with that.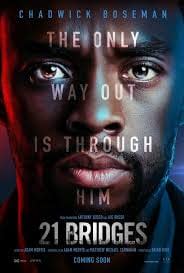 Last week's number one Ford Vs Ferrari cruises into second with $15 million, putting it over $50 million in its domestic run so far. A good showing against the Frozen 2 juggernaut for sure. Forth place went to The Russo Brothers– produced 21 Bridges starring Black Panther himself Chadwick Boseman disappointed with $9.1 million. Kind of a surprise, as STXfilms put some muscle behind it.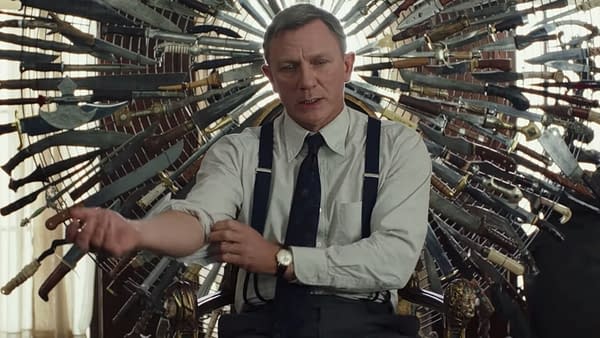 Lastly, Knives Out, the new whodunit from Rian Johnson, held 7PM previews on Friday and Saturday in 936 theaters to great success. It grossed $2 million at the screenings, and that bodes well for when it opens wide Wednesday.
The top 10 grossing films for the weekend of November 22:
Frozen 2 – $127 million
Ford Vs Ferrari– $15 million
A Beautiful Day in the Neighborhood– $13.5 million
21 Bridges– $9.1 million
Midway– $4.7 million
Playing With Fire– $4.62 million
The Good Liar– $3.3 million
Charlie's Angels– $3.1 million
Last Christmas– $3 million
Joker– $2.8 million